Top 10: Brands Embracing the Circular Economy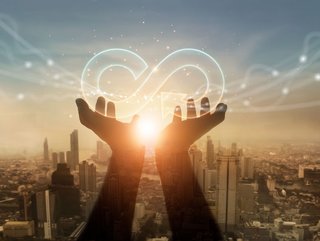 Credit: Getty Images
Brands are adopting a circular economy to promote sustainability and economic benefits, thus meeting consumer demand. Here, we pick out the top 10 of 2023
More brands have been embracing the concept of a circular economy over the past few years as a way of promoting sustainable development and reducing the impact of human activity on the environment.
A circular economy is an economic model that emphasises the efficient use and reuse of resources, products and materials in order to minimise waste and pollution. By prioritising circular economies, brands are able to capitalise on economic benefits, while also meeting the ever-rising demand for sustainable strategists from consumers.
That's why, we've rounded up our top 10 brands embracing the circular economy in 2023.
Patagonia has been at the forefront of the circular economy movement since first making a sustainability commitment in 1986. The apparel brand aims to reduce its environmental impact through a number of different initiatives, including The Worn Wear programme, which encourages customers to repair, reuse, and recycle their garments. The programme offers a repair service that addresses any damages to the clothing, as well as a trade-in option where customers are provided with store credits for used Patagonia clothing. Through this initiative, Patagonia has successfully prolonged the lifespan of its products while also minimising waste.
The brand also introduced a line of clothing that incorporates recycled materials and uses organic cotton and other sustainable fibres. By adopting sustainable materials, Patagonia is making strides to reduce the environmental impact of its products and promote a circular economy.
Swedish home-retail conglomerate IKEA has made strides towards a circular economy and sustainability initiatives with three main commitments: The take-back programme, circular services and investing in sustainable materials.
Firstly, the Take-Back programme allows IKEA customers to return their furniture to be either repurposed or recycled, helping to promote a circular economy. The company also allows customers to rent items or buy refurbished furniture to promote the reuse of products and encourage customers to practise sustainable shopping habits. Finally, many products are made from FSC-certified wood and recycled plastic to reduce the company's impact.
Unilever, a multinational consumer goods corporation, has prioritised sustainability and circular economy goals by undertaking various measures to advance its objectives. For example, all products use sustainable ingredients, such as ethically-sourced palm oil, to mitigate their environmental impact. The company has also pledged to reduce packaging waste by 2025 by 2025, while also establishing a recycling programme to increase education and enhance recycling rates.

Accenture is a company that utilises advanced technologies and partners with leading organisations like Mastercard, Amazon Web Services, Everledger, and Mercy Corps to advance its circular supply chain capability. The aim of this capability is to enhance financial inclusion, promote sustainable practices, and empower consumers. With this approach, Accenture ensures that its clients achieve their corporate sustainability goals through better resource planning and utilisation.
Fashion giant H&M has made a significant commitment to its ESG initiatives, such as reducing waste and promoting sustainable practices. One of these initiatives is its garment collection programme, which enables customers to return used clothing for recycling or repurposing. Additionally, H&M is dedicated to utilising sustainable materials like organic cotton and recycled polyester in its products, which has reduced the environmental impact of its products while promoting the circular economy.
Adidas is a prime example of how a big business can change and take responsibility for its role in the plastic problem and pledge to use its influence to make a positive impact. The sportswear giant launched the 'Three Loop Strategy' consisting of three interrelated initiatives. The first loop involves recycling plastic waste, the second involves designing shoes that can be remade and the third loop focuses on regeneration, where Adidas aims to use biodegradable materials that will disintegrate naturally into their surroundings.
Flooring company Interface has taken a strong stance towards sustainability and promoting a circular economy by initiating various measures to achieve its goal. One of their significant approaches is adopting a closed-loop manufacturing process, using recycled materials to make their carpet tiles. When tiles have reached the end of their life, they are collected and recycled into new products, reducing waste and fostering a circular economy.
HP has been incorporating circular practices into its operations for nearly two decades by collecting used ink cartridges. In recent years, the company has further intensified its recycling efforts, by launching the world's first monitor and an entire PC made from ocean-bound plastics. The company's overall goal is to become net-zero by 2040, with 100% renewable energy.

TrusTrace is on a mission to introduce transparency to both producers and consumers in the fashion industry, which accounts for 10% of humanity's carbon emissions. With its cutting-edge digital platform, the company aims to raise awareness about individual responsibilities and promote best practices, having already attracted over 10,000 users. The company's exceptional dedication to sustainability and circular economy has earned it the prestigious Solar Impulse label.
Mud Jean uses recycled denim to make new pairs of jeans, which customers can lease for just under €10 per month. This initiative allows customers to avoid buying jeans they will rarely wear, thus contributing to a closed-material loop. To participate in the Mud Jeans leasing programme, customers can send in an old pair of jeans and receive their first month of leasing for free. From there, customers can choose to continue their subscription and receive a new pair of Muds each month or end their subscription after the initial month.