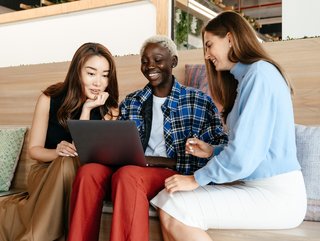 Sustainability Magazine has rounded up the top 10 diverse companies of 2023, Credit: Photo by Alexander Suhorucov
As 78% of employees believe DEI in the workplace offers a competitive advantage, Sustainability Magazine has ranked the top 10 global diverse companies
Forward-thinking companies across the globe are shifting their priorities to foster a diverse and inclusive workplace, to ensure the business is ethical and to develop strategic advantages to ensure future success.
And workplace diversity is becoming a more pressing issue for employees and stakeholders alike. In fact, 76% of workers value diversity in the workplace and 73% of companies with gender equality practices have higher profits and productivity.
Although the reasons for needing to improve workplace diversity are endless, Sustainability Magazine has rounded up the top 10 global businesses that are leading by example.
CEO: Vasant Narasimhan
With more than 100,000 employees, Novartis aims to create a diverse, equitable and inclusive workplace where every individual can be their best and authentic selves.
To foster an environment, Novartis aims to collectively explore new horizons, while extending its reach to underserved communities to redefine the field of medicine.
"The work we do in Diversity, Equity and Inclusion is about creating an environment where everyone feels they belong, where rocking our difference is valued, celebrated and encouraged," says Hannah Perry, Novartis' Chief Diversity & Culture Officer.
CEO: Anthony Capuano
Since its establishment in 1927, Marriott International has prioritised DEI, with a dedicated foundation built upon the wellbeing and happiness of its associates, while embracing individual differences. DEI is fundamental to Marriott's core and is part of the business's strategic goals and has identified three pillars of associate wellbeing: Feeling good about ourselves, the workplace, and the company's role in society.
CEO: Chuck Robbins
Tech giant Cisco believes that inclusion is regarded as a vital bridge, connecting diverse perspectives to foster an environment that sparks fresh ideas, explores untapped possibilities and harnesses the potential of digital transformations. The company is actively engaged in inventing novel approaches to amplify the capabilities of its workforce, while also developing innovative solutions to address critical business challenges and opportunities.
CEO: Carmine Di Sibio
EY has been widely recognised for its role in addressing the consequences of inequities and injustice, both within its own operations and in the wider world. The firm is committed to driving social equity and fostering inclusive growth, taking a stand against injustice, bias, discrimination and racism. This commitment involves ensuring that every individual at EY has access to necessary resources and opportunities, accounting for diverse starting points and individual needs.

CEO: Bernard Tyson
Founded on the belief that everyone deserves access to a healthy life, Kaiser Permanente works to ensure that all members have access to affordable, high-quality care and coverage conveniently located in one place. Placing their members at the heart of their mission, Kaiser Permanente is dedicated to innovative approaches to cancer treatment and developing practical tools to support proactive health management.

CEO: Julie Sweet
At Accenture, the company's purpose revolves around delivering on the promise of technology and human ingenuity while remaining committed to its people, clients and communities. The business's core focus is to accelerate equality for all, driving an innovation agenda that generates value and establishes Accenture as a responsible business leader.
CEO: Michael Miebach
Mastercard aims to promote a company culture of belonging that is rooted in DEI and reflective of the people and communities it serves. As the second-largest payment-processing corporation in the world, Mastercard has committed to enabling a workplace and a world where everyone feels they belong and unlocking the potential for people everywhere.
"We are on a journey to create a workplace and world where everyone has equal access to connect their greatest passions with their fullest potential. That starts with our people and how we lead, with a sense of decency and inclusion," says Michael Miebach, Mastercard CEO.
CEO: Joaquin Duato
For Johnson & Johnson, diversity is about the unique perspectives of individuals. To show their commitment, the brand prioritises cultivating an environment which celebrates all backgrounds, beliefs, abilities and the entire range of human experience.
"Johnson & Johnson is an innovation-based company, and diversity is at the root of innovation. We have long understood that a culture of inclusion opens the door to new ideas while ensuring that our teams reflect the communities that we serve," says Joaquin Duato, Chief Executive Officer at Johnson & Johnson.
CEO: Sophie Bellon
Since its establishment in 1966, Sodexo has become a global leader in the sustainable food industry. The business operates in 53 countries, with 422,000 employees serving 100 million consumers each day.
Sodexo has a strong commitment to DEI, and has focused on creating workplaces for all, by providing fair treatment and full access to resources and opportunities and by fostering a culture of inclusion through the establishment of dedicated networks. The business has also committed to aligning with the United Nations Sustainable Development Goals and ensuring all leaders apply behaviours that reinforce a culture of inclusion.
CEO: Abakar Saidov
Beamery helps the world's largest and most innovative companies create more human talent experiences and unlock the skills and potential of their global workforce. We believe there's a better way for companies to connect with future talent. A way that puts talent at the heart of every business - rooted in building relationships, and mirroring the sophistication with which companies market their products, build communities and develop their brand.
"Beamery was founded on the premise that regardless of where you live, your background, pedigree, race or religion, that everyone should have the same access to work and that companies needed to fundamentally transform their hiring practices," says Abakar Saidov, CEO and co-founder of Beamery.
*************************************************
For more insights into Sustainability check out the latest edition of Sustainability Magazine and be sure to follow us on LinkedIn & Twitter
You may also be interested in EV Magazine and Energy Digital
Please also check out our upcoming event Sustainability LIVE in London on Sept 6/7th 2023
*********************************************
BizClik is a global provider of B2B digital media platforms that cover Executive Communities for CEOs, CFOs, CMOs, Sustainability Leaders, Procurement & Supply Chain Leaders, Technology & AI Leaders, Cyber Leaders, FinTech & InsurTech Leaders as well as covering industries such as Manufacturing, Mining, Energy, EV, Construction, Healthcare + Food & Drink.
BizClik - based in London, Dubai & New York - offers services such as Content Creation, Advertising & Sponsorship Solutions, Webinars & Events.