Top 10: Smart cities driving sustainability around the world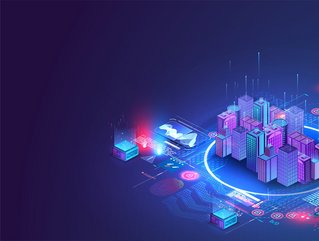 These top smart cities are a great example of the importance of technology in helping citizens while still bringing environmental benefit into the world
When digital technology is used in traditional networks and services, a city becomes a smart city. The goal of smart cities is to improve standards of living, enhance environmental sustainability, and benefit local businesses.
While the rest of the world lags behind, some cities are already using Internet of Things (IoT) technology to bridge the gap between sustainability goals and urban development strategies. We set out to find out which towns are using cutting-edge technology to stay connected and reduce their environmental footprint, especially considering the climate crisis issues and the limit of natural resources.
10: London
CleanTech, GovTech, Digital Health, EdTech, and mobility-related technologies all have a strong presence in London. The municipal government's goal is to create the world's smartest city, and it already has one of the most technologically advanced public transportation systems.
With more than 750 enterprises utilising the city's data — more than Paris and Berlin combined — London is also Europe's artificial intelligence hub and home to the world's largest network of air quality sensors. Plus, there are more than 3,000 parks and green spaces across the country, making it the world's 10th most sustainable city.
09: Hamburg
Hamburg, the 2011 European Green Capital, has a long-term plan for environmental sustainability. The city's plan calls for the renovation of ageing infrastructure as well as the creation of entirely new neighbourhoods and environmentally friendly structures. Hamburg has already committed €10 billion ($10.84 billion) to green building construction (the public sector has spent $3.25 billion as a comparable benchmark).
Smart controls and low-energy heating are standard in all new construction in Hamburg, and smart technology is being retrofitted into older structures and neighbourhoods. Technology is also being used for digitising people's movement, health, and education.
08: Brisbane
Brisbane is one of the most environmentally friendly cities in Australia. The city's official "smart, connected" vision is aimed to engage individuals, businesses, and researchers to create new methods of living sustainably through the innovative use of data.
A number of sensors and equipment were deployed as part of the Brisbane Smart Poles initiative. The sensors gather information on things like lighting, air quality, noise, and climate, allowing researchers to learn more about how individuals in certain parts of Brisbane use these spaces. The city's aims for 2030 are clean air, biodiversity, low carbon, green transportation, and trash reduction.
07: Hongkong
In order to develop a world-renowned smart city with a booming economy and good living standards, Hong Kong plans to embrace innovation and technology. Through Smart Environment dashboards, the public can view data collected by sensors throughout the city.
In 2015, when buildings accounted for 90% of Hong Kong's electricity usage, the city's primary initiatives began. In the past year, Hong Kong has reduced its government building electricity consumption by 7.8%, reduced its carbon footprint by 35%, and recovered 1.64 million tonnes of municipal solid waste using smart building technologies, effective trash management, pollution monitoring sensors, and public education campaigns.
06: Vancouver
A major North American metropolis, Vancouver emits the lowest amount of greenhouse gases per capita of any large city in the region by running on over 90% of sustainable energy. Real-time data and technology have helped Vancouver achieve success by increasing connectedness, sustainability, and convenience.
WiFi is available in 755 public locations, bike sharing is wired, electric vehicle charging stations are installed, and video feeds are installed at important crossings to help with traffic flow. As a result of mandates for green buildings, renewable energy, and sustainable mass transportation, Vancouver's green plan has grown.
05: Singapore
Numerous factors contribute to the reputation of Singapore as the metropolis of the future. The city's first industry-led smart city lab has been operating there since 2020. In order to further develop smart city technologies, more than 30 organisations, including Amazon Web Services, Cisco Systems, and Schneider Electric, are working together in the Smart Urban Co-Innovation Lab. Consider the digitisation of the hospital system, which enables TeleHealth video consultations and TeleRehab, among other things.
Singapore has implemented various smart city projects, including its deployment of an autonomous fleet to help the elderly and those with restricted mobility get around. Elderly people can benefit from the use of robots and AI-powered chatbots since they can deliver helpful information and minimise their loneliness.
04: Copenhagen
Copenhagen is one of the top-ranked because of its innovative approach to utilising technology to make the city more environmentally friendly and improve the quality of life. Mobile devices, GPS on buses, and sensors on sewers and garbage cans are used to gather real-time information about the city's traffic, air pollution, and CO2 emissions.
As Copenhagen strives to become the world's first carbon-neutral metropolis by 2025, the Danish government has vowed to eliminate fossil fuels from the country by 2050. More than 90,000 tonnes of greenhouse gas emissions are avoided each year due to sustainable transportation alone, a decrease of more than a third.
03: Oslo
There are plans to phase out all non-electric vehicles from Oslo by 2025, with more than 70% of cars purchased in 2020 being electric. By providing free parking and reduced tolls, Oslo hopes to hasten the transition to "zero emissions" cars by enabling them to utilise bus lanes.
Any services that the city of Oslo can digitise will be digitised, according to city officials, including developing multiple ICT and IOT in various city's key sectors. Electric bus trials, zero-emission construction sites, retrofitting of existing buildings with sensors or Building Management Systems, and the development of circular waste management and green energy systems are just a few examples of sustainable Smart City efforts.
02: Amsterdam
In 2009, the Amsterdam Smart City programme was launched, marking the beginning of the city's environmental activities. The initiative utilises cutting-edge technologies in order to meet its environmental goals. The city's strategy says its CO2 emissions will be reduced by 40% by 2025.
To lessen its carbon footprint, Amsterdam is deploying sensor-based smart metres in its buildings, allowing residents to monitor their own energy usage in real-time. Setting up "smart work centres" and "co-working spaces" throughout the city has proven to lower everyday commuting emissions as well. Sensors installed in public facilities can help prevent energy waste by activating heating, cooling, and lighting based on occupancy.
01: Zurich
It was in 2018 when Zurich launched "Smart City Zurich" to meet the city's long-term goals of promoting innovation and making Zurich a Smart City. Integrating public transportation, upgrading the city's digital infrastructure, and "smart participation"— an effort that encourages the participation of businesses and individuals in establishing Smart City Zurich — are among the main areas of focus.
There is a world-class public transit network in the Swiss city, as well as a smart building management system (heating, electricity, and cooling are all integrated and maximised). The city's fast-paced traffic and well-developed digital infrastructure have made it a popular destination for tourists.