Top 10: Sustainability Conferences Around the World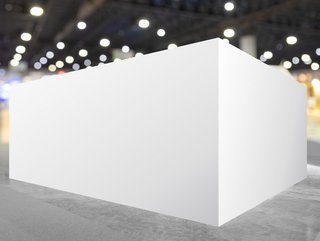 With 2023 in full swing, what better time to look at what the year ahead offers in terms of international conferences focusing on sustainability
As the new year picks up steam, it's a good time to take stock of the roster of sustainability conferences to which thousands of attendees will descend over the coming 12 months. Conferences of this sort are important. While the world is increasingly connected online, the frisson of physical meeting is still unmatched. When thousands of people arrive in the same place to discuss the same issues and industries, one never knows what will come out of it.
Sustainability LIVE London 2023
September 6-7, London, England
Sustainability LIVE London, brought to you by yours truly at BizClik will be returning to the capital September 6-7. The event, which is to be held at the Business Design Centre in north London, is coming on the back of a very successful 2022 event, which saw over 3,500 people show up to enjoy enlightening keynote speeches and panels. This year's theme – in keeping with the host company's theme – is disruption. Disrupting what, you ask? Sustainability, net zero and ESG.
Get tickets here.
2023 UN Climate Change Conference
November 28-December 12, Abu Dhabi, UAE
Truly the mother of all sustainability conferences, the UN's annual conference on climate change (more commonly known as COP [in this iteration]) has been a mainstay on the calendar since its first incarnation in 1992. Next year's event is due to be held in Abu Dhabi, a location that has already come with a bit of controversy. The Khaleeji state is one of the largest fossil fuel producers in the world, and this year's head is Sultan Al Jabar, the head of Adnoc, the nation's primary oil company.
Despite this, there is the hope that it can build off last year's progress, when measures were implemented to ensure that wealthier countries help pay for the damage wrought on impoverished ones due to climate change.
April 21-23, Dallas, Texas
With a history dripping in petroleum, Dallas, Texas is another odd-seeming host city for a sustainability conference, but here it is: EarthX, which has occurred annually since 2011. Hundreds of thousands of attendees descend on the Lone Star State to hear what's new in the world of sustainability.
Further improving connectivity, in 2020 EarthXTV was launched in 2020, inspired by the need to keep people in the loop during the pandemic. The network is in hopes in the US and Europe and continues to grow internationally.
May 22-24, Minneapolis, Minnesota
This is the place to meet brand marketing and sustainability leaders and everyone else who falls within this category. The conference can boast an august set of attendees, 75,% of whom coming from manager level or above. Additionally, there are over 17 industries represented there.
A theme for this year's incarnation is "Build the brand of tomorrow – today," and some of the specific areas the event hopes go cover include unpacking consumer trends, driving behaviour change at scale, and culture changing communications.
November 3-5, Sapporo, Japan
The 2023 8th Asia Conference on Environment and Sustainable Development will this year be held in scenic Sapporo, on the northerly Japanese island of Hokkaido. This event – one of Asia's most significant – is less business focused and more a forum for experts. To attend this event, expect researchers, practitioners, academics, government officials as well as industry mavens to "discourse on research and development, professional practice in environmental and sustainable development."
September 6-7, Rome, Italy
Further on the theme of academic colloquies, lucky attendees of this conference will get to go to (generally) sunny Rome in September. The International Conference on Sustainable Development is every year organised by the European Center of Sustainable Development in concert with CIT University. The unified theme of this year's conference follows: "Creating a unified foundation for the Sustainable Development: research, practice and education."
The conference is notable in the world of conferences in that it emphasises research and dialogue to better inform our everyday practices.
LAC Regional Forum on Sustainable Development 2023
April 24-28. Santiago, Chile
Brought to you by the good people at the UN Economic Commission for Latin America and the Caribbean, this event strives to assess progress, exchange knowledge and mull new policy solutions that might better see through the progressing of sustainability in Latin America and the Caribbean.
Coming up on its eighth instalment, what is unique about this event is that it is student run. It hopes to address issues as varied (yet interrelated) as climate change, biodiversity loss, and economic crises.
8th annual Sustainability Week
March 29-31, London, England
Brought to you by the journalism wizards at The Economist, this eighth iteration of the events has an explicit focus of "helping businesses become sustainable faster. Among the benefits that will come to the over 1,000 physical attendees and over 4,500 virtual attendees are over 300 speakers, 50 exhibitors and over 30 case studies.
Responsible Business Europe 2023
June 6-7, London, England
Staying in the spirit of major media companies throwing major sustainability events, Reuters is behind this one. Its MO emphasises the importance of leaders in business. Among the treats that the over 500 attendees will be able to enjoy are over 100 CEO or executive speakers, with 65% of those acting as senior leaders of their companies.
The cause of sustainability, Reuters maintains, is all the more important this year considering the precarious state of the world: "Current macroeconomic conditions, incoming regulations and increasing stakeholder pressures are stretching business to their limit. Companies must juggle the realities of driving short-term successes and profits whilst delivering strategies and investments that will ensure action on sustainability accelerates, securing the long-term survival of the business."
CSR, Sustainability, Ethics & Governance 2023
2023, Santander, Spain
This conference looks at the problem of sustainable governance in the context of sound corporate governance, and will be celebrating its ninth year this year in Spain. The organisation throwing it – the Global Corporate Governance Institute – is one of the largest groups in the world that focuses on responsible business. At the event, there are delegates coming from over 40 nations. These will present the latest research and discuss the practical implications on businesses.