Supply Chain Sustainability
Amcor launches low-carbon product to halve carbon footprint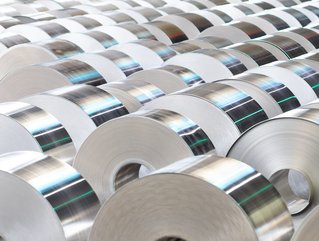 Aludium and Amcor Capsules have collaborated to reduce carbon footprints in wine and spirits screwcaps by more than 50% Credit, Amcor Capsules
Amcor Capsules & Aludium have collaborated to boost the use of low-carbon aluminum in wine and spirits screwcaps, to halve the market's carbon footprint
Amcor and Aludium have announced a collaboration to bring a low-carbon aluminium product to market, which will have a greater than 50% reduction in its carbon footprint compared to the European average.
As a global leader in developing and producing responsible closures for spirits and wines, Amcor Capsule and Aludium – one of Europe's leading aluminium suppliers – have collaborated to launch aluminium products which have significantly lower carbon footprints compared to primary aluminium produced in China.
"We are passionate about bringing more sustainable products to market," explains Bertrand Daru, Sustainability Director at Amcor Capsules. "We are already leading the market with 96% of our products being recycle-ready. But we want to go further and reduce the levels of CO2 emitted during manufacturing. Our aluminium screw caps now offer a more sustainable alternative for wine and spirits brands and distributors."
Using low-carbon aluminium to reduce CO2 emissions
The product is a certified and independently verified leader in low-carbon aluminium, which produces less than four tonnes of CO2 equivalent per tonne of aluminium, from raw material extraction to delivery. The reduction in emissions is achieved by effectively combining recycled materials with the meticulous selection of low-carbon primary aluminum.
"As a pioneer in offering certified low-carbon aluminium alloys to the market, Aludium is delighted to work with Amcor to continue to push for greater sustainability in packaging solutions," says Michael Brandner, Specialities Sales Director at Aludium. "Thanks to heavy investments in Aludium assets, technology and processes, we are helping customers and end users achieve their carbon reduction targets."
The greenhouse gas emissions from this enhanced aluminum generation are verified and certified by a third party according to ISO-14067-1:2018 and the Greenhouse Gas Protocol Standards. Amcor Capsules and Aludium have conducted the certification process to ensure complete transparency regarding the carbon footprint of aluminum.
The partnership between both companies aims to reduce Amcor Capsules' carbon footprint by 18% from 2019 to 2025.
About Amcor
Amcor is a global leader in developing and producing responsible packaging solutions for food, beverages, pharmaceutical, medical, home and personal care, and other products. Amcor works with leading companies around the world to protect their products and the people who rely on them, differentiate brands, and improve supply chains through a range of flexible and rigid packaging, speciality cartons, closures, and services.
About Aludium
With more than 60 years experience, ALUDIUM is a leader in the field of manufacturing flat-rolled aluminium products. The company, which has 1,000 employees, employs a specialised production process to create high-quality aluminium sheets and coils.