Novelis partnerships leads to net-zero aluminium production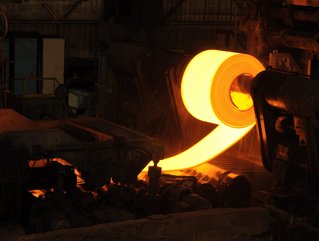 Supported by OIKEN and HES-SO Valais-Wallis, Novelis will leverage a Net Zero Lab to provide innovative solutions to allow net-zero aluminium production
With a firm stake in sustainability, Novelis Inc. is the world-leading aluminium rolling recycling business with facilities situated in Europe, Asia, North America, and South America. The firm puts sustainability at the core of its work as it delivers a continuous supply of high-quality goods to customers around the world, and has recently gone one step further to decarbonising its operations.
Novelis is on track towards net-zero aluminium recycling
As a subsidiary group of Hindalco Industries Ltd., a leader in metal manufacturing, and a company of the Mumbai-based Aditya Birla Group, Novelis is leveraging industry opportunities to create a circular aluminium supply chain. In doing so, not only does the company tackle the wider issue of waste management but it also supports the widespread goal of reaching net-zero carbon emissions.
On the 14th of February 2022, the company announced the launch of its Net Zero Lab, which will be responsible for further carbon-neutral innovation for the aluminium industry. Pierre Labat, Senior Vice President and Chief Strategy and Sustainability Officer, Novelis Inc., says, "as the industry leader and the world's largest aluminium recycler, Novelis is committed to becoming carbon neutral by 2050 or sooner."
The Lab will be the result of an agreement between Novelis and HES-SO Valais-Wallis, and will see collaboration efforts with EPFL of Energypolis Campus — a Swiss research and innovation hub — and OIKEN.
"This partnership underscores that commitment and we expect the research to allow for greater innovation in advancing our efforts to create a sustainable world together," says Labat.
Carbon-neutral is the aim of the partnership
"We are working relentlessly on reducing all emissions at our sites, in our supply chain and in the energy we use," says Emilio Braghi, Executive Vice President, Novelis Inc. and President, Novelis Europe.
The first step towards decarbonising aluminium operations is where OIKEN comes in. Novelis, with the assistance of the Net Zero Lab and OIKEN, will share energy from its Sierre plant with the surrounding area to reduce the carbon footprint of the site.
"The Net Zero Lab Valais is another lever for increasing energy efficiency, reducing waste and supporting our communities. We will develop innovative solutions that we can later implement on a broader scale at our different production sites across the globe, while we simultaneously continue to work on increasing the recycled content in our products to deliver the lowest total carbon footprint for aluminium sheets. We are very proud to have such strong and experienced partners as HES-SO Valais-Wallis, EPFL and OIKEN at our side to drive carbon-neutral production," says Braghi.
Meanwhile, François Seppey, Director of HES-SO Valais-Wallis, spoke about the significance of the partnership in achieving net-zero emissions.
"Sustainable development is at the heart of the strategy of the HES-SO Valais-Wallis. The competencies within our energy and environment research institute perfectly meet the challenges of this collaboration with Novelis," says Seppey.
"Not only are the employees knowledgeable and passionate about sustainability, the plant also includes all manufacturing steps in the aluminium production process and an R&D centre, which will support meaningful research. This lab will be an ideal ecosystem to develop outstanding skills for early-career engineers and enhance their contribution to the decarbonisation of the whole industry in the near future."
• Join global business leaders and sustainability experts taking meaningful action at Sustainability LIVE, held at Tobacco Dock, London, 23-24 February 2022. Register to attend today! Click here to learn more.