Formula E meets international carbon neutrality standards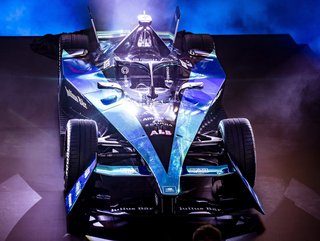 Formula E
Formula E has been named as the first global sports organisation to align with international standards on contributing to carbon neutrality
Since its inception, Formula E has become the pioneering sport to receive certification for maintaining a Net Zero Carbon footprint – in line with the 2020 definition of the United Nations Climate Neutral Now initiative.
Furthermore, Formula E has taken a significant step towards sustainability by joining the Science Based Targets initiative, with a commitment to reduce the championship's emissions by 45% by 2030, using the Season 5 (2019) baseline.
The sport has already accomplished a 24% decrease in absolute Scope 1, 2, and 3 emissions, even as it continues to expand and host an unprecedented number of races. This exemplifies Formula E's dedication to sustainability and showcases its progress in minimising its environmental impact.
This significance of PAS 2060
The PAS 2060 standard, published by the British Standards Institution (BSI), allows organisations to demonstrate that their carbon neutrality claims are both credible and verified to increase accountability and consumer confidence.
"Through aligning to the internationally recognised standard on carbon neutrality, PAS 2060, Formula E is reinforcing its leading position across global elite sport and sustainability," says Julia Pallé, Director of Sustainability, Formula E. "As an organisation we have consistently held ourselves to the highest of standards when measuring, reducing and offsetting our emissions and this new standard reaffirms that commitment.
"It ensures that as we continue to grow our championship, we can also ensure that the reduction of our emissions of 45% by 2030 is sustainable, accurate and certified to the highest degree."
The global standard offers direction on how to measure, diminish and compensate for greenhouse gas (GHG) emissions in various business-related aspects, aligning with the United Nations' carbon reduction framework.
This encompasses emission reduction endeavours pertaining to activities, products, services, buildings, projects and events. While companies have the ability to calculate their carbon footprints, acquire credits, and assert carbon neutrality, the PAS 2060 standard establishes a framework that enhances accuracy and provides certification.
As companies and governments strive towards a net-zero world by 2050, a robust and comprehensive standard like PAS 2060 becomes increasingly significant.
About Formula E
The founding mission of Formula E was for some of the world's best drivers and teams to race through the streets of iconic cities in all-electric cars. Formula E has proudly been net-zero from day one and is paving the way for a cleaner, better future for motorsport by putting sustainability at the heart of everything they do.
First debuting on the grounds of Beijing's Olympic Park in 2014, Formula E has grown to become a family-friendly entertainment brand with motorsport at its heart. Now in Season 9, Formula E has 12 teams and 24 drivers on the grid and the championship has become a destination for the world's best motorsport teams and racing talent.