Scope3.co: The new platform for sustainability resources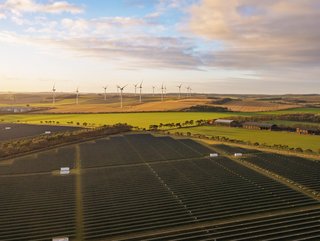 "Remember, every big journey starts with a single step," says Mark Perera, Founder of Scope3.co. "Let's take that step together and transition from pledges to real-world impact." Credit | Getty
Vizibl founder Mark Perera launches Scope3.co, a new platform supporting collaborative innovation to chart the path for a sustainable, net-zero future
As informed ESG reporting and intelligent sustainability strategy continue to be at the forefront of global industry expectations and priority, many companies are turning their attention to individual scopes.
Mark Perera, Founder of supply chain decarbonisation expert Vizibl, has launched Scope3.co, a new venture focused on the pivotal subject of Scope 3 emissions.
This platform is the seed of an idea, born from a genuine passion for driving meaningful change. It aims to move from 'say' to 'do', turning pledges into tangible actions.
Scope categorisation encourages targeted environmental strategy development to cut carbon emissions
Understanding the different scopes of emissions is crucial for companies aiming to reduce their carbon footprint, says Scope3.co. By identifying and categorising emissions, companies can develop targeted strategies to reduce environmental impact at various points in their operations and supply chain. As the world grapples with the urgent need to combat climate change, understanding the nuances of greenhouse gas emissions is more critical than ever. By breaking down emissions into Scope 1, 2, and 3, businesses can gain a clearer picture of their environmental impact and take meaningful steps towards a sustainable future. Scope3.co's guide to the scope categorisation outlines Scope 1, 2 and 3, supporting businesses when identifying their carbon output.
Scope 1 Emissions: Direct Emissions
Scope 1 emissions are direct emissions from sources owned or controlled by an organisation. Examples include emissions from combustion in boilers, furnaces, vehicles, and emissions from chemical production in owned or controlled processes.
Key Points:
Originates directly from company operations.
Includes fuel combustion, company vehicles, and refrigeration leaks.
Scope 2 Emissions: Indirect Emissions from Energy
Scope 2 emissions are indirect emissions resulting from the generation of electricity, heating, and cooling, or steam generated off-site but consumed by the organisation.
Key Points:
Emissions from purchased electricity, heat, or steam.
Depends on the energy mix of the grid and the efficiency of the generation process.
Scope 3 Emissions: Value Chain Emissions
Scope 3 emissions encompass all other indirect emissions occurring in a company's value chain. This can be from sources not owned or directly controlled by the company but are associated with its activities.
Key Points:
Includes both upstream and downstream emissions.
Examples: Emissions from the production of purchased goods, business travel, waste disposal, and use of sold products by consumers.
Environmental community uniting to reach net-zero
Scope3.co recognises that the journey to net-zero emissions is a collective endeavour, and that the majority of a company's greenhouse gas emissions often hide within the intricate networks of global supply chains. By addressing these often-overlooked Scope 3 emissions, the initiative believes that we can make a monumental leap towards a sustainable future.
Founder Mark Perera's ambition is to shed light on the nuances of Scope 3 emissions, providing both businesses and individuals with the knowledge, tools, and strategies essential for meaningful change. By focusing on the supply chain, the platform advocates for a profound, systemic transition towards sustainability.
Scope3.co provides articles, research, and case studies that demystify the complexities of Scope 3 emissions, allowing industry leaders to engage about effective supplier engagement, the adoption of sustainable practices, and how to instigate tangible change.
The platform is also a community in which professionals, activists, and enthusiasts can unite through their dedication to combat climate change and navigate the intricacies of the supply chain, whilst receiving support and encouragement towards collaborative innovation charting the path for a sustainable, net-zero future.
"This is just the beginning, and the content will evolve," says Mark Perera, Founder of Scope3.co.
"I'm eager to collaborate, learn from experts, and ensure that Scope3.co becomes a valuable resource for all.
"Remember, every big journey starts with a single step. Let's take that step together and transition from pledges to real-world impact."
*************************************************
For more insights into Sustainability - check out the latest edition of Sustainability Magazine and be sure to follow us on LinkedIn & Twitter
Other magazines that may be of interest - EV Magazine | Energy Digital
Please also check out our upcoming event - Sustainability LIVE in London at the BDC on Sept 6/7th 2023
*********************************************
BizClik is a global provider of B2B digital media platforms that cover 'Executive Communities' for CEO's, CFO's, CMO's, Sustainability Leaders, Procurement & Supply Chain Leaders, Technology & AI Leaders, Cyber Leaders, FinTech & InsurTech Leaders as well as covering industries such as Manufacturing, Mining, Energy, EV, Construction, Healthcare + Food & Drink.
BizClik, based in London, Dubai & New York offers services such as Content Creation, Advertising & Sponsorship Solutions, Webinars & Events.