Shell's sustainable approach to lifecycle carbon emissions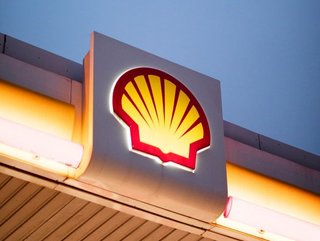 Shell's sustainability mission is being bolstered by its pioneering aviation lubricants lifecycle undertaking as the business works towards net zero, Credit: Shell
Shell Aviation introduces a pioneering lifecycle sustainability undertaking for its aviation lubricants portfolio
Shell's Aviation Services have announced a new approach to its lubricants, becoming one of the first in the sector to tackle lifecycle carbon emissions.
The energy giant is one of many companies globally with a target to become a net-zero emissions energy business by 2050, while supporting its clients on their journeys.
Developing strategies to achieve net zero in the aviation industry
The new approach aims to improve aircraft performance while helping customers meet net-zero greenhouse gas (GHG) or carbon emission goals through avoiding, reducing and compensating for lifecycle carbon emissions.
This sustainable approach is being adopted across AeroShell, including turbine engine oils (TEOs), piston engine oils (PEOs), greases and fluids, for both the commercial airline and general aviation markets.
Shell is working towards its net zero goal by:
Optimising production, including taking out over 55 KTonnes carbon dioxide equivalent (CO2e) of Scope 1 and 2 GHG emissions from the global lubricants operations, reducing production step carbon intensity by more than 45% since 2016.
Enhancing product design, including using more recycled content in product plastic packaging, in support of Shell's ambition of reaching 30% PCR use by 2030.
Embedding circularity into product packaging.
Improving the energy efficiency of facilities — over 50% of the electricity imported to Shell Global Lube Oil Blending Plants (LOBPs) now comes directly from renewable sources through the installation of solar photovoltaics (PV) panels and green power contracts, or indirectly using renewable energy credits (RECs). The installation of solar PV panels at 11 lubricant blending plants, is expected to generate over 11,000 MWh of electricity annually, and can result in the avoidance of GHG emissions of over 6,000 tonnes CO2e per year.
Using renewable energy to reduce emissions across the supply chain and optimising delivery networks to reduce road transport by 1.3 million miles since 2021.
Compensating for carbon emissions that aren't being avoided or reduced by purchasing carbon credits.
Increasing the use of re-refined base oils.
"While SAF and fuel efficiency are rightly highlighted as key levers to decarbonise aviation, for the aviation sector to reach net zero it must address emissions from all aspects of aircraft operations in order to decarbonise — so this means lubricants too, even if they do represent a small proportion of aviation emissions when compared to jet fuel," says Vincent Begon, General Manager Aviation Lubricants, Shell Aviation.
"It is a real point of pride that AeroShell will now support our customers in maintaining aircraft performance while taking action on decarbonisation."
Shell Aviation believes that Sustainable Aviation Fuel (SAF) is essential in achieving the net-zero goal, and is working to be a SAF producer from 2025.
The company is working globally to support developing technologies and work towards the decarbonisation of aviation, investing in production pathways such as Alcohol to Jet (AtJ) technology.
To accelerate the transition, the business has identified three key investment strategies: increase investments in renewable energy, maintain investments in integrated gas and chemicals and limit investments in upstream oil and gas.
"The fundamentals of lubricants mean that they are challenging to decarbonise, so a lot of effort has gone into developing this new proposition, including working with Original Equipment Manufacturers (OEMs), distributors and other key players across the lubricants industry. This is an important development for our aviation lubricants business, and one that we are confident will provide genuine value for our customers as we support them in decarbonising."