Diversity & Inclusion (D&I)
Air France adopts bold sustainability strategy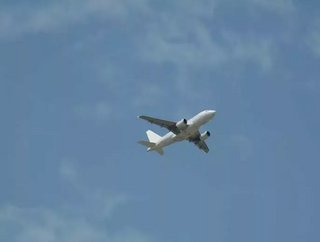 French flag carrier Air France has announced a series of measures aimed at drastically reducing its carbon emissions. The airline industry is a signifi...
French flag carrier Air France has announced a series of measures aimed at drastically reducing its carbon emissions.
The airline industry is a significant contributor to global carbon emissions, and its severity is only set to increase through the exponential growth of passenger numbers each year. For example, in April this year Stuff reported that Air New Zealand emits 4% of New Zealand's total annual GHG emissions through its domestic flights alone. Stuff added that, according to the International Air Travel Association, the number of people worldwide flying each day has doubled since 1999, and will double again by 2037.
Addressing the environmental impacts of the aviation industry poses one of the biggest challenges to meeting international climate targets, but it is nonetheless encouraging to see firms such as Air France make significant pledges to take it in the right direction.
By 1 January 2020, 100% of the CO2 emissions generated by Air France's mainland domestic flights will be offset, while CO2 emissions per passenger/km will be cut by 50% by 2030 (compared to 2005). Air France is also introducing selective waste sorting on its flights, as well as committing to investment in credible alternatives research. 
SEE ALSO:
"We must step up the transition to a more sustainable form of air transport and we are voluntarily making new commitments for today and 2030," said Anne Rigail, CEO of Air France, in the company's press release on the matter. "Air transport brings people together and promotes an openness to the world. Our ambition is to be a driving force for action and innovation in the creation of a sustainable aviation sector."
These moves are in addition to its previous commitment to eliminating single-use plastics from its aircraft by the end of this year, saving 1,300 tonnes of plastic per annum.
In terms of its plans to further invest in research for sustainable alternatives, Air France said it will be working closely with the Solar Impulse Foundation to further its adoption of new, sustainable solutions.
The Solar Impulse Foundation, developer of the eponymous Swiss long-range experimental aircraft powered by solar panels on its wings, established the World Alliance for Efficient Solutions which gathers sustainability thought leaders from around the globe to develop and drive dynamic and cutting-edge environmental and ecological solutions.