Ark Data Centres sponsors the Sustainability Live show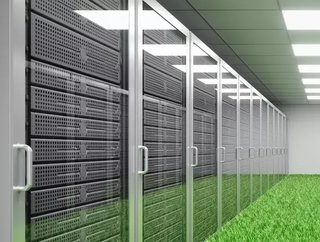 As one of the main event sponsors, Ark Data Centres backs the Sustainability Live show coming to London in February 2022
As plans are put in place for Sustainability Live—set to take place in February 2022—we welcome one of our sponsors, Ark Data Centres, a data centre organisation that has expressed its commitment to sustainability. Established in 2005, the company provides cloud-computing services with a particular emphasis on sustainability and driving the availability of technology solutions, lead by its data centre developments. 
What does Ark Data Centres offer? 
As a carrier-neutral data centre provider, Ark supports clients with the best connectivity and cloud-based systems, centred around its pioneering data centre facility, which is also highly secure and utilises 100% renewable energy sources. 
Why is Ark Data Centres supporting Sustainability Live? 
The answer lies within its other commitments to sustainability. Devoted to the Climate Neutral Data Centre Pact (CNDCP), Ark has set out some exciting statements, of which the actions will support data centre sustainability with the overarching aim of climate-neutral data centre operations by 2030. 
Responsible water consumption
The company is driving innovative thinking around water consumption, resulting in a Water Buffering and Saving Mode for its data centre cooling systems capable of reducing water usage by 85% during its peak operation times. Systems are also in place to harvest rainwater from buildings and car parks at its facility to power an evaporative cooling system. 
Optimising and eliminating energy usage
Ark's intuitive direct air evaporative cooling system is capable of managing energy consumption and optimising its usage in real-time to reduce wasted electricity and provide the correct level of cooling to each rack in operation. 
The firm is also working to eliminate its dependence on diesel in standby generators, which will be replaced with a Hydrotreated Vegetable Oil (HVO) biofuel capable of reducing its scope 1 emissions by 90%. Understanding that the production of crops for biofuel is not the most sustainable power source, Ark also has plans to introduce hydrogen-powered gas generators to achieve net-zero generation. 
Encouraging facility biodiversity and clean energy
Pre-empting alternative transport solutions, Ark has prepared 20% of its parking space to accommodate electric vehicle (EV) charging stations, encouraging its employees to drive EVs. The company also wants to increase biodiversity and improve its facility's microclimate through the installation of living walls and maintain around five hectares of dedicated conservation space on its data centre campuses, including bat tunnels and caves, badger sets and hibernacula to create more homes for local wildlife. 
Sponsors of Sustainability Live 
Sustainability Live will bring together some of the leading organisations, executives and thought leaders from around the world to discuss all areas of sustainability, from the application of technology for ESG monitoring to the overall inclusivity and eco-friendly initiatives that organisations have put in place to become more sustainable. 
To find out more about the show and sign up for Sustainability Live, click here. 

For more sustainability insights, check out the latest issue Sustainability Magazine.