Huhtamaki Acquires Elif to Develop Sustainable Packaging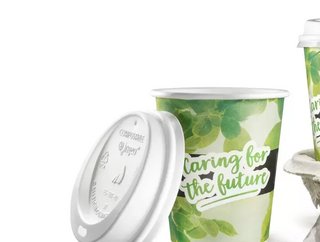 Sustainability Magazine checks out Huhtamaki's recent acquisition of Elif sustainable, flexible packaging, to supply 100% recyclable products
As companies in the food sector continue their pursuit of sustainability, more companies are looking to purchase sustainable packaging alternatives without compromising the integrity of finished goods. Huhtamaki, a sustainable food packaging manufacturer, has entered an agreement to acquire Elif Holding AS, a global supplier of sustainable, flexible packaging solutions. 
The acquisition comes as Huhtamaki accelerates its sustainability goals while scaling the business as per the company's 2030 growth strategy. It will also provide Huhtamaki with much-needed technological expansion and broaden its product range. 
Charles Héaulmé, President and Chief Executive Officer of HuhTamaki, says, ' I am thrilled to announce this acquisition. With a great portfolio, a strong focus on sustainability and high growth ambitions, Elif is a perfect fit for Huhtamaki. We are impressed by Elif's focus on its customers with decades of strategic partnerships with blue-chip multinational companies who are leaders in their field and Elif's strong and capable leadership team'. 
'I look forward to working with Elif's management to continue their success under the new ownership. We are looking forward to [building] on the existing strong foundations together, to further grow the business and deliver innovative sustainable packaging solutions to current and new customers globally'. 
Huhtamaki's Acquisition Further Develops Sustainable Packaging
Elif produces packaging solutions with post-industrial and post-consumer recycled polymers as its raw materials. It also operates a lean manufacturing approach through its advanced system of collecting and utilising waste products from its own production as well as its customers'. The company prides itself on producing packaging products that are as recyclable as possible—currently, around 90% of products are recyclable. 
Elif's current operations will provide Huhtamaki with the opportunity to scale up production and offer a flexible range of packaging products to new customers in Turkey. Although the majority of its packaging solutions are made from compostable materials, the acquisition will allow the company to push this further and make products from 100% reusable materials. 
'We are excited to join Huhtamaki, a company that shares our sustainability and growth vision', says Selçuk Yarangűmelioğlu, Chief Executive Officer of Elif. 'Elif has always been a dedicated partner for multinationals with a best-in-class asset base, service and quality. Under new ownership, we will continue to deliver sustainable solutions to our customer base globally, enhance our focus on fast-growing emerging markets, realise synergies through scale and expand our capabilities'. 
For more sustainability insights, check out the latest issue of Sustainability Magazine.