BCG readies businesses for EU climate and ESG regulations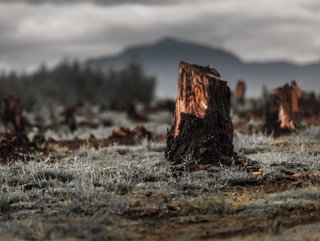 Credit: Getty | Boston Consulting Group addresses new ESG regulations from the EU, governing the imports of unsustainable goods
Boston Consulting Group Principals share a collective response to the changes in EU legislation that will govern the ESG compliance of imported goods
Insight from Boston Consulting Group (BCG) follows the increased uncertainty around the European Union's (UN's) most recent environmental, social and governance (ESG) regulations.
The most recent requirements from the organisation are set to reduce carbon emissions and protect more sustainable companies from unfair competition. The social aspect of this looks at fair business opportunities and discourages poor trading practices among industries.
The EU's New ESG regulations
The most important changes to not, according to BCG are the Carbon Border Adjustment Mechanism (CBAM) and the EU Deforestation Regulation (EUDR).
CBAM
This looks at the pricing of carbon emissions associated with importing materials from developing countries and matching with that of current EU fees. This includes materials like steel, aluminium, and chemicals, which will impact a fair number of industries—namely the automotive sector that is reliant on metals and other elements to produce cars, electrified or not.
EUDR
This regulation bans the sale of commodities harvested from recently cleared rainforest areas, including cocoa, coffee, palm oil, and timber. The legislation will impact exports into the EU from Southeast Asia, Latin America, and Africa, but will likely hinge on the ability to trace certain resources back to their origins.
Challenges for emerging markets
These regulations will pose a number of challenges for supply chains. Firstly, those not reporting their entire value chains are likely to fall behind. While not eliminating trade altogether, the CBAM means that organisations could incur heavy taxations for goods that fail to comply with its traceability requirements when it comes to emissions. The cost of bringing in higher carbon goods will be much higher—ideally to influence more sustainable sourcing.
When it comes to the EUDR, this regulation targets commercialising materials from protected areas across the globe and aims at reducing the risk of deforestation continually damaging efforts to increase biodiversity and reduce climate emissions.
Strategies for compliance and competition
Some of the key ways in which BCG experts suggest to approach the new regulations starts with ESG readiness. By mapping out the relevant areas of the business that could be impacted by these changes, companies must gain transparency of their supply chains to be in with a chance of serving the EU. Whether goods are sustainably sourced or not, the new laws will likely scrutinise all consignments entering its borders. Furthermore, the general drive for businesses at the moment is to access and report quality data to map out the path ahead. This requires an understanding of upstream supply to ensure that goods don't breach any major laws.
*************************************************
For more insights into Sustainability - check out the latest edition of Sustainability Magazine and be sure to follow us on LinkedIn & Twitter
Other magazines that may be of interest - EV Magazine | Energy Digital
*********************************************
Sustainability LIVE Net Zero will be hosted live from the QEII Centre, London on the 6th and 7th of March, and streamed globally via our virtual event platform Brella. Sustainability LIVE Net Zero will delve deeper into the strategies, innovations, and collaborative efforts propelling us toward a net-zero future. The conference and exhibition gives the opportunity to connect with like-minded peers and actively contribute to crafting a sustainable future.
Following Sustainability LIVE Net Zero, viewers can also sign up for Sustainability LIVE Dubai, Singapore and New York.
Sign up to the The Global Sustainability & ESG Awards 2024, coming to London on the 10th September 2024.
*********************************************
BizClik is a global provider of B2B digital media platforms that cover 'Executive Communities' for CEO's, CFO's, CMO's, Sustainability Leaders, Procurement & Supply Chain Leaders, Technology & AI Leaders, Cyber Leaders, FinTech & InsurTech Leaders as well as covering industries such as Manufacturing, Mining, Energy, EV, Construction, Healthcare + Food & Drink.
BizClik, based in London, Dubai & New York offers services such as Content Creation, Advertising & Sponsorship Solutions, Webinars & Events.