Businesses wellness initiatives for World Mental Health Day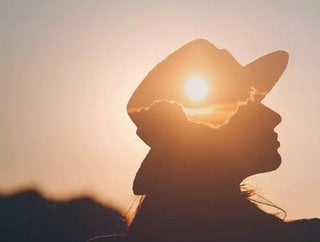 Music licensing company, PPL PRS explores wellness in the workplace with some initiatives to revitalise the office for World Mental Health Day
According to research by Mates in Mind, employee absence due to sickness can cost employers around £8.4bn a year, whereas presenteeism, or reduced productivity at work, can cost £15.1bn every year.
Happy employees equals happy customers and clients. Wellbeing initiatives are one of the most tangible ways that an organisation can play a role in the wellbeing and mental health of its employees. Through offering a range of different options, businesses can ensure that employees feel valued and fulfilled, in turn creating a happy, healthy workforce. 
Furthermore, over the pandemic, multiple charities reported an increase in calls for help:
Calls to domestic violence helplines were

49%

higher 

Alcohol abuse charities received a

500%

increase
Callers are from all ages, regions and workforces. The experts at PPL PRS have advised a number of initiatives that businesses can implement with little preparation to support their employees on World Mental Health Day:
1. Encourage physical activity
Keeping fit and adopting healthy habits is a great way to reduce stress and help your employees keep a level head. Research shows that getting moving, no matter what form it's in, can really help de-stress. 
Whether it's a half hour yoga session during lunch or an after-work running club, giving opportunities to help your employees get moving can really improve their overall mood and mental health. We all know that exercise is good for the body, but the feel-good endorphins released when we get moving really make a difference to our outlook on the day.
If you have a less fitness-focused workforce, even getting everyone out for a lunchtime walk can make the world of difference. Walking for half an hour every day really helps reduce tension, boost enthusiasm and relax the brain. In turn, all of this helps staff to be more productive when they're back at their desks and boosts the flow of creativity for the rest of the day.
2. Offer flexible working
For many employees, having a good work-life balance is the key to happiness within a role. Whether they work full time or part time, making sure that your staff have time to wind down, see friends and family and pursue hobbies is essential.
Working around an unforgiving work schedule can often get in the way of a work-life balance, whereas flexible working can help employees feel valued, appreciated, and trusted. Offering a reasonable flexible or remote working schedule gives your workforce the opportunity to take a breather when they need it, but still enables them to be just as productive as ever. In fact, three quarters of employees are more productive when working remotely, with just under a third managing to get more work done in less time.
3. Enable team activities
Putting on activities that the whole workforce can get involved with is a great way to build connections between employees who wouldn't usually socialise together. Team building tasks that require collaboration are the best way to get individuals communicating, helping them build trust. In the end, you might even see a heightened level of motivation around the office, as staff will be more committed to working towards shared goals.
Starting a sports team or putting on a Pub Quiz evening are a simple yet great way to get individuals together but organising events for charity or putting on a karaoke night are also great ideas to foster team spirit.
4. Promote mindfulness
Practicing mindfulness is one of the most effective methods of reducing stress, anxiety, and depression. Enabling employees to improve their awareness of different aspects of life and their importance facilitates positive emotions and harnesses creativity.
We've all heard of office dogs, but have you ever considered letting your employees bring their other furry friends to work? Bring your pet to work days are a firm favourite for many, and research actually shows that having a pet around can benefit your mental health.
Another thing that can influence your mental health is music. That's because it is considered a natural antidepressant, as listening to music causes the release of dopamine which is the hormone that can make us feel happy. Playing music via a workplace licensed streaming service in the office is one way that really boosts wellbeing on the whole too, as it can also have an impact in reducing stress, and can make employees more productive which can benefit both your employees and the business as a whole.
It's ok to ask, says search engine Google
As the world gets back to normal, Google celebrates 'the power of questions in building unity' in a new era. 
Don't be afraid to ask a colleague how they are - or asking your boss to let pets into the office.