Top 10: Sustainable Companies in Europe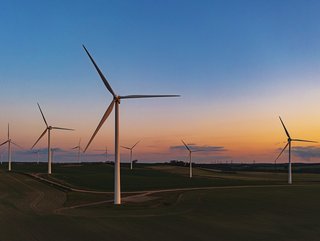 Credit: Getty Images
Sustainability Magazine explores Europe's most sustainable companies 2023 - from Unilever and Moncler, to Siemens AG and Schneider Electric
Europe is home to countless businesses that have made remarkable strides in their sustainability journeys, showcasing their commitment to ESG responsibilities.

Sustainability Magazine has collated the top 10 companies that are pioneering the way to a greener future. Each company listed has adopted innovative strategies, implemented sustainable practices and embraced the principles of the circular economy.

By prioritising sustainability, they have set an example for businesses worldwide, creating a better future for us all.

Year Founded: 1952 (Italy)
CEO: Remo Ruffini
Industry: Luxury Goods & Jewellery
Moncler's Strategic Sustainability Plan highlights the company's dedication to sustainable development, recognising the growing significance of environmental and social responsibility within its business model. The plan outlines five key strategic priorities: Climate change and biodiversity, circular economy, responsible sourcing, valuing diversity, and supporting local communities. By prioritising these areas, Moncler demonstrates its commitment to integrating sustainability into all aspects of its operations.
Year Founded: 2000 (Denmark)
CEO: Ester Baiget
Industry: BioTechnology
Biotechnology company Novozymes has made sustainability an integral part of its core operations. The company prioritises transparency and places a strong emphasis on life cycle assessment and the integration of ESG factors in its future developments.
Since 2004, Novozymes has actively undertaken life cycle assessments to gain deeper insights into the environmental impact of its activities. This practice will continue to play a crucial role in providing valuable information about the company's environmental implications.
Novozymes' dedication to sustainability has been recognised through a number of accolades. In 2021, the company was awarded the Platinum medal by Ecovadis, showcasing its outstanding performance in sustainability practices.
Year Founded: 1847 (Germany)
CEO: Roland Busch
Industry: Industrial Automation
Sustainability is at the heart of all operations at Siemens and has been for many years. The organisation's DEGREE framework sets out a clear mission for the corporation moving forward as it addresses key areas of decarbonisation, ethical practices, governance, resources, diversity, equity and inclusion.
Through the use of Science-Based targets, Siemens is working towards a clean supply chain and more efficient operations. In its most recent report, the company highlights a significant reduction in Scope 1 and Scope 2 emissions of around 80,000 metric tonnes of CO2 equivalent.
Year Founded: 1949 (Germany)
CEO: Kasper Rørsted
Industry: Sporting Goods
As one of the world's largest sportswear companies, Adidas has long been known as a brand pioneering the sector. It actively engaged in sustainability efforts, particularly in the areas of waste management and designing products that align with the principles of the circular economy. To support environmentally conscious consumers, the company has joined forces with Parley Ocean Plastic to create footwear using recycled plastic, demonstrating its commitment to sustainable practices.
The integration of sustainability into the core of Adidas' business is evident through its long-standing dedication to reducing waste and implementing responsible sourcing practices across its global supply chain since 1998.
Year Founded: 1866 (Switzerland)
CEO: Mark Schneider
Industry: Food & Beverages
As one of the world's largest food and beverage corporations, Nestlé understands its corporate ability to provoke change, both environmentally and socially.
The company does this by promoting wider knowledge and better health through food and has provided nutritional education to more than 80 million children and supported 350 million parents in healthy cooking.
The firm has also put a lot of energy into rural development as part of its responsible sourcing initiative and is an advocate for effective water solutions.
Year Founded: 1929 (UK)
CEO: Alan Jope
Industry: Consumer Goods
As one of the most notable sustainable companies, Unilever is making exciting new developments in packaging with the idea that paper-based bottles will replace plastic.
The business has a clear view of its social and environmental obligations and is committed to developing plant-based alternatives to fossil-fuel-derived cleaning products and packaging, reaching net-zero carbon emissions by 2039, and is already taking social action for people's welfare.
It will achieve this by raising the standards of living across the globe and employing 93% of leaders from local communities, as well as promoting diversity and inclusion in modern society.
Year Founded: 2006 (Denmark)
CEO: Mads Nipper
Industry: Energy
Headquartered in Fredericia, Denmark, Ørsted is a multinational energy company. In 2021, the company achieved a significant milestone by establishing a coalition of top companies in the floating offshore wind energy sector. This consortium aims to promote renewable energy projects in Scotland, United Kingdom, in line with Ørsted's commitment to achieving net-zero targets.
Ørsted has continued to enhance its wind power capabilities - both onshore and offshore - while fulfilling its responsibility to deliver innovative renewable energy solutions. By fostering long-term client relationships, Ørsted assists organisations in saving time, reducing costs and minimising their overall environmental impact.
Year Founded: 2005 (Finland)
CEO: Matti Lehmus
Industry: Renewables and Environment
Pioneering developments in sustainable fuels, the Finland-based Neste has made a significant impression on the aviation industry in 2021 with its advances in Sustainable Aviation Fuel (SAF).
The company is driven by a strong sense of purpose and strives for a healthier planet by creating alternatives to conventional fuels and refining plastic alternatives and other materials.
The company's vision for the future consists of a healthy environment, ethical operations and mitigation of modern slavery, as well as providing annual improvements in line with climate goals. Neste has experienced great success with promising results from the testing of its SAF.
Year Founded: 1972 (Germany)
CEO: Christian Klein
Industry: Computer Software
SAP is driven by its purpose to generate a positive economic, environmental, and social impact while placing a strong emphasis on climate action, circular economy practices, social responsibility and reporting.
The company aims to assist its customers in becoming more sustainable by offering a range of solutions designed to integrate operational, experiential and financial data and insights, enabling businesses to drive sustainability on a large scale.
What's more, SAP is committed to achieving net-zero emissions throughout its value chain by 2030, aligning with a 1.5°C future, which is 20 years earlier than their initial target.
Year Founded: 1836 (France)
Chairman: Jean-Pascal Tricoire
Industry: Energy/Digital Solutions
Schneider Electric has a long-standing commitment to sustainability. Since 2005, they have prioritised monitoring their impact on people, the planet and profit through their Sustainability barometer. They have achieved significant milestones, including saving customers 120 million tonnes in CO2 emissions and expanding energy access to approximately 30 million more people. In 2021, Corporate Knights recognised Schneider Electric as the World's Most Sustainable Company.
Yet Schneider acknowledges that more needs to be done. To accelerate sustainability efforts and promote energy access and equal opportunities, the company has launched the Schneider Sustainability Impact (SSI) 2021-2025 programme. Aligned with the UN's SDGs, SSI encompasses six long-term commitments and is supported by 11 global targets and additional local targets.