Data management: The key to successful ESG reporting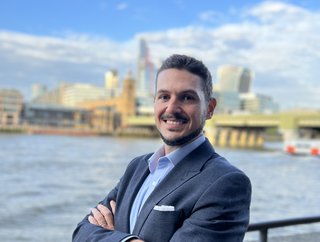 Levent Ergin, Global Chief ESG Sustainability Strategist, Informatica. Credit | Informatica
Data collection & management capabilities are essential to transparent ESG reporting says Levent Ergin, Chief ESG Sustainability Strategist, Informatica
Levent Ergin, Global Chief ESG Sustainability Strategist for software development company Informatica, works with leading organisations to help transform ESG strategy.
With over 20 years experience in financial services, Ergin has extensive programme management, business analysis and technology experience, with exposure to all phases of the project/programme/portfolio management lifecycle. He has deep analytical skills and a proven delivery record in a number of high profile C-Suite and Board level business facing roles. Ergin is passionate about ESG Sustainability and enjoys contributing to thought leadership events in the industry.
Why is ESG a data problem that requires a data solution?
Many regulators are introducing new ESG reporting standards, including for Scope 3 emissions – emissions that do not originate with the organisation itself, but within its supply chain and wider ecosystem. This means ESG is no longer a nice-to-have, but rather a business imperative, and one that's growing increasingly urgent. The key to strong, accurate reporting is, of course, strong, accurate data. Although many organisations may currently use ESG ratings agencies to satisfy the regulator, this is often a slapdash solution based on unreliable figures. As precision becomes the watchword, organisations will need control over their own data collection, management, and analysis. They need to be able to open the black box and understand exactly how their ESG figures have been reached. The ability to do that is entirely based on their data collection and management capabilities.
What are the challenges of ESG reporting on wider business operations such as waste disposal, electricity usage, business travel or diversity initiatives?
Many of these functions have not previously been subject to regulatory reporting requirements. In many cases, that means there is little infrastructure in place to enable comprehensive data collection and accurate analysis, particularly compared with functions such as finance and sales, whose data handling has long been fine-tuned to satisfy the regulator. This means much data input may currently be manual, with the associated risk of human error. To address these issues, businesses need to employ advanced data management tools that will speed processes up and improve accuracy – optical character recognition (OCR), for example, which can scan a utility bill, automatically capture key pieces of information, and gather this into a structured format. Or linking smart meters to a central data management system that can compile and standardise data into a usable form.

How can the automation of ESG data collection both demonstrate sustainability commitments and identify carbon reduction strategies?
In essence, a more complete and accurate picture of an organisation's ESG status enables more targeted, intelligent decision-making about potentially high-carbon operations. Although ESG reporting may be driven by regulatory changes, it provides clear benefits both for business efficiency and the organisation's impact on the environment. With deeper data-driven insight, it's easier to identify where supply chains and day-to-day functions can be decarbonised, or where particular activities are outputting more carbon than they should. This data will not only allow for accurate strategies to address current high-carbon areas, but also well-informed planning for the future, to ensure the organisation's carbon footprint comes down in years to come.

How can organisations govern both the ready-made ESG data being created by external providers, and the non-financial required ESG data?
A robust ESG reporting framework must start with a clear idea of stakeholders' wants and needs, alongside a materiality assessment which will help define exactly what data needs to be collected, whether from up the supply chain or internally. With those parameters in place, the next step is to collect and integrate this data in a central ESG data warehouse, where it can be standardised, cleaned, and made available for analysis. Automation is a key function for this process to succeed at scale; without high-capacity software, the sheer volume of data from so many different inputs is likely to be overwhelming. With the right technology in place, organisations will be able to achieve a single view of all the relevant data, and so a single source of truth.
How can ESG data collection impact greenwashing?
If the steps described above are followed, the risk of over-zealously stating ESG credentials based on faulty information will be greatly reduced. As such, organisations will be able to communicate their successes more clearly, as well as being realistic about the work still to be done. Such honest, accurate communications are the order of the day, and will help companies steer clear of any accusation of greenwashing. Likewise, funding applications for ESG-related projects will be more likely to succeed if the statistics underpinning the arguments can be shown to be up-to-the-minute and accurate.
*************************************************
For more insights into Sustainability - check out the latest edition of Sustainability Magazine and be sure to follow us on LinkedIn & Twitter
Other magazines that may be of interest - EV Magazine | Energy Digital
*********************************************
BizClik is a global provider of B2B digital media platforms that cover 'Executive Communities' for CEO's, CFO's, CMO's, Sustainability Leaders, Procurement & Supply Chain Leaders, Technology & AI Leaders, Cyber Leaders, FinTech & InsurTech Leaders as well as covering industries such as Manufacturing, Mining, Energy, EV, Construction, Healthcare + Food & Drink.
BizClik, based in London, Dubai & New York offers services such as Content Creation, Advertising & Sponsorship Solutions, Webinars & Events.