Supply Chain Sustainability
Fairtrade: US consumers prioritise supply chain transparency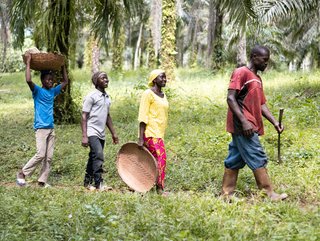 Recognition of Fairtrade has doubled in the last four years, Credit: Dominique Fofanah.
The 2023 Fairtrade America Consumer Insights report reveals that 61% of Americans now identify the Fairtrade label, marking a 20% increase since 2021
The world's most recognised label for social justice and sustainability, Fairtrade America, shared that recognition for the mark has more than doubled in the last four years – marking monumental progress.
According to the 2023 Fairtrade America Consumer Insights, 61% of American consumers now recognise the Fairtrade Mark, an increase of 20% from 2021.
The online study – which surveyed 2,000 American consumers and 11,000 from across 12 countries – disclosed that four in five consumers are willing to pay more for ethical and sustainability-sourced products, despite the cost of living crisis. Additionally, these findings demonstrate that shoppers are prioritising transparency amongst supply chains.
"Shoppers in the US are driving change with their purchasing power," said Amanda Archila, executive director of Fairtrade America. "We are energised by these results and remain focused on increasing the US market for Fairtrade-certified products by meeting consumers where they are in their sustainable shopping journey and building strength with farming communities around the world.
Consumers demonstrate a growing trust in the Fairtrade mark
As trust in the Fairtrade label has steadily grown, 85% of US shoppers believe that featuring the label positively influences their perception of a brand.
In fact, two out of every three shoppers familiar with Fairtrade prefer retailers that stock certified products and globally, the Fairtrade mark remains the world's most recognised ethical label, with 71% of shoppers having encountered it.
Among Fairtrade-certified products, coffee takes the lead with 48% recognition, and consumers are willing to pay up to 35% more for a bag of Fairtrade-certified coffee. Fairtrade chocolate closely follows with 43% visibility, and shoppers are ready to pay a premium of up to 55% for a Fairtrade-certified chocolate bar.
"We firmly believe that businesses can grow responsibly while ensuring that farmers and workers who grow our favourite foods including cocoa, coffee and bananas get a fairer deal," Archila, adds. "And it's clear that consumers are demanding the same."
*************************************************
For more insights into Sustainability - check out the latest edition of Sustainability Magazine and be sure to follow us on LinkedIn & Twitter
Other magazines that may be of interest - EV Magazine | Energy Digital
*********************************************
BizClik is a global provider of B2B digital media platforms that cover 'Executive Communities' for CEO's, CFO's, CMO's, Sustainability Leaders, Procurement & Supply Chain Leaders, Technology & AI Leaders, Cyber Leaders, FinTech & InsurTech Leaders as well as covering industries such as Manufacturing, Mining, Energy, EV, Construction, Healthcare + Food & Drink.
BizClik, based in London, Dubai & New York offers services such as Content Creation, Advertising & Sponsorship Solutions, Webinars & Events.