Mars releases Net Zero Roadmap detailing sustainable goals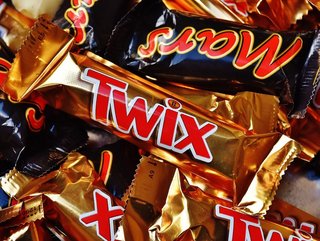 Mars' iconic products like M&M'S®, SNICKERS®, ORBIT®, EXTRA®, Skittles® and KIND® are enjoyed in more than 180 countries worldwide. Credit | Mars
We protect our business by investmenting in today & the future — that is why Mars is committed to a 50% GHG reduction by 2030, says CEO Poul Weihrauch
Food services company Mars has released its Net Zero Roadmap, outlining its sustainability goals and strategies.
The world's leading chocolate manufacturer currently has an emissions footprint of a country the size of Finland, but has released its core net zero goal — to reduce its emissions by 50% in absolute terms by 2030 from a 2015 baseline, building on the 8% greenhouse gas (GHG) reduction to date.
This promise supports Mars' promise of achieving net zero emissions by 2050, and is supported by over US$1bn in climate-related investments from the company over the next three years.
"2050 can seem to be in the distant future, but the progress we make in the next seven years is critical," says Poul Weihrauch, Mars' CEO.
"My generation of CEOs has the ability and responsibility to deliver actual emission reductions and put business on a clear path to Net Zero by 2050. That's why Mars is committed to delivering a 50% reduction in GHG by 2030."
The company peaked emissions in 2018, and has reduced GHGs in absolute terms by 8% or 2.6 million metric tons against a 2015 baseline, while growing the business 60% during that time.
"We cannot wait for the economy to improve; we must push forward with investments that protect our business today and in the future," Weihrauch continues.
"As I have said before, profit and purpose are not enemies. Investment in climate is not a trade-off between planet and productivity, or between environment and employment. Consumers and our Associates clearly want both – and so do we. Investing in emissions reductions is sound business policy, it is achievable, affordable, and it is absolutely necessary.
"Companies must be judged – Mars included – on the actual results we deliver against our climate plans, not just the scale of the commitment we make – just as we are judged by our boards and investors on the delivery of financial results, not the quality of our financial forecasts."
"Mars produces some of Britain's most loved brands, from Ben's Original to Sheba and EXTRA. Our reach in homes and veterinary clinics across the UK means we feel a great responsibility to do the right thing for our planet. That's why today we are announcing we will reduce greenhouse gas emissions globally and across our value chain 50% by 2030," says Adam Grant, General Manager of Mars Wrigley UK.
"In just a few years in the UK we've reduced our carbon footprint by sourcing 100% renewable electricity across all of our UK manufacturing sites, led on packaging developments, and been working hard on our cocoa supply chain to prevent deforestation. We know there is a lot more to do and I'm incredibly proud that Mars is taking bold action to reduce GHGs emissions not only across our business but also in our full value chain. I look forward to delivering positive change through ambitious commitments and action in our market."
Consumers believe that businesses should focus on tackling climate change
On average, 69% of adults across the world's seven largest economies think businesses should focus the same amount (32%) or more (37%) on tackling climate change rather than economic challenges, according to a new Ipsos survey.
The report, commissioned by Mars, involved 14,468 people in the USA, UK, China, Japan, Germany, France, and India and found that nearly half in the world's seven largest economies place 'a great deal' of responsibility on multinational businesses and governments to make changes to address climate change.
Net zero by 2050
Mars' key areas of focus working towards net zero will be:
Renewable energy — transitioning to 100% renewable energy throughout the supply chain, down to retailers and consumers.
Deforestation — supply chain management to stop deforestation by enhancing transparency and traceability of key ingredients such as cocoa, soy, and beef.
Climate smart agriculture — working with farmers on regenerative agriculture, optimising sourcing, and switching to renewables.
Optimising recipes – developing and using ingredients with lower GHG footprint.
Logistics – redesigning networks, using green transport (i.e. EVs or hydrogen fuelled).
Climate action — embedding climate reductions into governance and business planning, including it as a shareholder objective, in variable remuneration plans of senior executives, in investment planning processes, in its merger and acquisition strategy, etc.
"Mars has always followed science, and science says we must cut our emissions across our full value chain by 50% by 2030," shares Barry Parkin, Mars' Chief Sustainability and Procurement Officer.
"In preparing our roadmap, we've learned that it is both entirely possible to deliver with existing science and technology as well as entirely affordable. We can both grow our business and cut emissions. I hope our roadmap clearly and powerfully demonstrates what Mars is doing and, critically, what we believe needs to happen at scale to help tackle the worst impacts of climate change."
*************************************************
For more insights into Sustainability - check out the latest edition of Sustainability Magazine and be sure to follow us on LinkedIn & Twitter
Other magazines that may be of interest - EV Magazine | Energy Digital
*********************************************
BizClik is a global provider of B2B digital media platforms that cover 'Executive Communities' for CEO's, CFO's, CMO's, Sustainability Leaders, Procurement & Supply Chain Leaders, Technology & AI Leaders, Cyber Leaders, FinTech & InsurTech Leaders as well as covering industries such as Manufacturing, Mining, Energy, EV, Construction, Healthcare + Food & Drink.
BizClik, based in London, Dubai & New York offers services such as Content Creation, Advertising & Sponsorship Solutions, Webinars & Events.