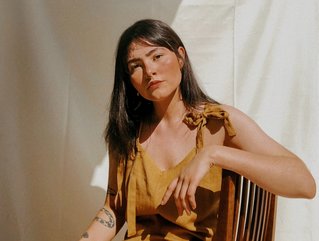 Sustainability Magazine rounds up the top 10 sustainable clothing companies of 2023
As sustainable fashion is a trend that's here to stay, find out where some of the world's largest companies rank on our top 10 – from Levi's to Patagonia
Although the clothing industry is known as one of the most polluting sectors – contributing to 10% of the pollution driving climate change – there are a number of global brands passionate about driving change.
Companies and consumers play crucial roles in driving sustainable fashion. In fact, many companies are adopting sustainable practices by sourcing organic or recycled materials, implementing ethical production and investing in renewable energy to meet the growing transparency demanded by consumers.
That's why, we've rounded up an updated list of the world's most sustainable clothing companies.
Charles Bergh, CEO
Denim giant Levi's has become well known for creating iconic products that withstand the test of time. By focusing on three main pillars – climate, consumption and community – the company prioritises strategic designs and partnerships to address the significant impact of the clothing industry. The business also encourages customers to have open conversations, to inspire change on a global scale.
Rachel Temko, Founder
To ensure its carbon footprint remains low, Whimsy + Row limits its production quantities to ensure each piece created is unique and produced without generating waste. Additionally, the company has launched a waitlisting feature on its website to gauge the exact quantity of each product needed, again, avoiding both overproduction and underproduction
Sid Gupta, CEO
Quince views sustainability as a fundamental principle, considering it a standard rather than a luxury. The brand's mission is to make ethical and eco-friendly clothing accessible to everyone, offering a range of products at affordable price points. From luxurious Mulberry silk tops to cosy cashmere cardigans and sustainably-sourced leather bags, Quince caters to various fashion needs while still remaining ethical.
Hali Borenstein, CEO
Placing sustainability at the heart of its operations, Reformation prioritises reducing waste, water and energy use by investing in green building infrastructure. Through the company's innovative – RefScale – Reformation meticulously tracks the carbon and water footprint of its products, allowing the business to calculate its impact. This is then condensed into a report and sent quarterly to consumers, to ensure the brand remains transparent.
Brendan Synnott, CEO and Co-Founder
Sustainability is an essential part of Pact's philosophy, as the business recognises that its actions have a direct impact on stakeholders and the communities in which it operates. Since 2002, the Pact Group has prioritised leading movements within the circular economy and has emerged as a pioneer for sustainable packaging, by utilising recyclable and usable solutions.
Safia Minney, CEO
As one of the first sustainable fashion brands, People Tree has prioritised the environment since its inception in 1991. The company has been a trailblazer in the fashion industry, with its core mission being to remain reliable and consistent over the past three decades. To achieve this, each product People Tree offers abides by the highest ethical and environmental standards throughout its entire lifecycle.
Laurie Etheridge, CEO
Amour Vert understands that nearly 60% of a garment's environmental impact occurs during the fibre and fabric manufacturing process. To combat this, the company has forged direct partnerships with mills to create its own sustainable and durable fabrics. Its commitment to sustainability begins with selecting the most eco-friendly, traceable and sustainable raw materials and continues throughout the manufacturing process.
Bjørn Gulden, CEO
Adidas has made significant strides in its sustainability efforts. For example, by 2024, the company aims to replace all the virgin polyester it uses with recycled polyester. Additionally, since 2015, Adidas has been collaborating with the environmental organisation 'Parley for the Oceans', which utilises 'Parley Ocean Plastic' as a substitute for virgin polyester. In 2022 alone, Adidas produced nearly 27 million pairs of shoes which used plastic from Parley Ocean Plastic.
Derrick Emsley, CEO and Co-Founder
Sustainability isn't just a buzzword for tentree – it's a way of life. In 2020, the company achieved carbon neutrality, and since, its unwavering dedication to preserving the planet has been made evident in every aspect of its operations.
Unlike other companies that merely claim their sustainability credentials, tentree believes in transparency, actively sharing their journey of restoring forests in Indonesia to source sustainable cotton. Through their open approach, they aim to inspire others to join their mission of creating a healthier world.
As a certified B Corp, tentree upholds the highest standards for both people and the environment throughout its manufacturing process. In fact, for every item purchased, the company plants an impressive 10 trees, with the ambitious target of one billion trees by 2030. With over 70 million trees already planted, their momentum continues unabated.
In their clothing line, which encompasses activewear and loungewear, tentree demonstrates their commitment to sustainability by utilising diverse eco-friendly fabrics, including organic cotton.
Ryan Gellert, CEO
Patagonia is often hailed as one of the most sustainable companies on the planet – and for good reason.
The outdoor apparel company stands as a progressive and innovative leader in the fashion industry, with a business model that revolves around making quality items that withstand the test of time.
Patagonia offers a diverse range of premium clothing, including moisture-wicking tees and water-repellent hiking shorts, all of which perform well while having a minimal impact on the environment. Patagonia's unwavering commitment to utilising 98% recycled materials and its transparent approach to addressing environmental concerns demonstrate its genuine concern for the planet's wellbeing.
Patagonia's clothing and gear reflect their dedication to sustainability through their use of FairTrade Certified, organic cotton and recycled materials. This commitment makes them the number one choice for outdoor enthusiasts who prioritise long-lasting and eco-friendly options.