The UN's sustainable focus on restoring global partnerships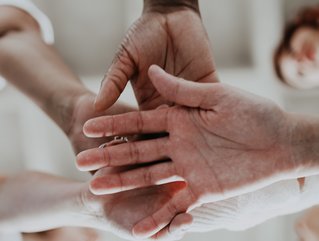 UN SDG 17 is all about global partnerships for the goals
Focusing on sustainable development goal (SDG) 17 this month, the UN is determined to increase finance for sustainable partnerships and global initiatives
With everything that is happening at the moment, the demand on global partnerships is clear from a sustainability perspective.

Not only are countries seeing costs rise for energy and other necessary commodities, but the aftermath of such causes—the Russia-Ukraine conflict and post-COVID effects—are to be recognised and actioned to reduce long-term impacts on the planet.

It therefore seems fitting for the United Nations (UN) to focus its attention on the sustainable development goal (SDG) 17 to enrich and develop global partnerships between organisations and countries—and bring back a certain level of unity to restore the balance of energy and resources.

This will be supported by governments, private sector organisations, and civil society, to achieve the goal, which we are already seeing as more and more firms look to expand their partner ecosystems.

Create global partnerships for sustainable in line with SDGs
To understand how critical SDG 17 is, there are a number of targets within this goal that are to be met to successfully advocate sustainable relationships.
Firstly, there are the financial targets. In order to sustain this approach to global prosperity, solutions must be lucrative in the long-term and to meet the 2030 climate agenda, it's important to implement changes that have lasting effects. Such targets include:
Strengthening domestic resources and sharing support for developing countries across the globe
Supporting and holding to account the developed countries in reaching 0.7% official development assistance (ODA)/gross national income (GNI) while encouraging less developed countries to reach 0.15 to 0.2%
Mobilise additionally financial resources to developing countries
Promoting investment in less developed countries through incentives
Coordinating policies to help developing countries to sustain long-term debts, and provide debt relief and restructuring where applicable
From a technology standpoint, the UN is looking to drive more innovation across southern parts of the world and provide further access to science, technology and innovation to gain a better understanding of how these solutions can improve national economies. This will likely consist of helping developing countries understand how to leverage technology and data.
When it comes to trade, the current dissociation between supply chains has hindered progress towards global sustainability, which is why organisations and governments will be encouraged to promote non-discriminatory trade rules and equitable commercial opportunities between countries.
What is the result of SDG 17?
Previous actions towards the goal show growth in some areas. In 2021, ODA was up by 8.5% in comparison to the year prior, representing an all-time high of US$185.90. International investments also rose by 70% in the same year across SDG-related sectors in developing countries.
The resulting effect of global partnership is the ability to spread wealth among countries and globalisation performance to meet the environmental and social needs across the globe. Understanding how the private and public sector can work together in times of unprecedented crises will create more contingency for disruption and a more sustainable approach to global equity.