Supply Chain Sustainability
McKinsey's Spendscape delivers sustainable spend insights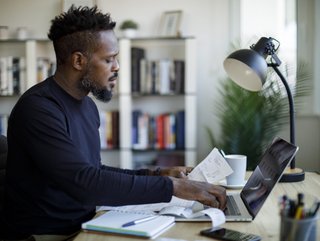 McKinsey's Spendscape combines sustainability and spend management to reduce procurement carbon footprint
Led by CEO Björn-Uwe Mercker, McKinsey's Spendscape enables better spend sustainability insights through a dedicated technology and SaaS platform
Historically, there has been very little information around sustainability, therefore leaving organisations in a sea of speculation, and more support can never come soon enough. In the corporate world, businesses turn to the consultants for insight—to understand their first steps in environmental, social and governance (ESG).
The management consultancy firm McKinsey recognises the importance of this through its own commitments, but also through its engagement with clients and the technologies it shares to support their spend management efforts. The company itself plans to reach net-zero emissions by 2030 and, through the use of the Science-Based Targets initiative (SBTi), is actively cutting its carbon footprint globally.
McKinsey's plans include 100% renewable energy adoption by 2025 and an overall reduction across emissions types, including a significant focus on reducing Scope 3 from client-related business travel.
How McKinsey supports companies in pursuit of sustainable spend
One of the key factors enabling sustainable development is information. Consultancies are at the heart of environmental, social and economic activities, particularly in the supply chain, which has become a key area of focus for organisations globally. With deep expertise in this area, McKinsey supports clients digitally to transform their procurement actions. Software-as-a-Service (SaaS) allows the company to share its expertise through a dedicated spend transparency platform—Spendscape.
Combining the firm's unique expertise and software, clients can unlock transparency, gain insight into their spend, and turn all of this into much greater impacts for the business and its stakeholders.
Enabling spend transparency
McKinsey's expertise lies in establishing clear visibility of spend through groundbreaking data management solutions. This ensures reliable analytics and decisions with a single data source that is accurate and uses advanced extract, transform and load (ETL) techniques to gather various data forms in one place.
The company's comprehensive approach includes cleansing and enriching data, drawing on its own extensive supplier database and categorisation tools.
Delivery sustainable insight
McKinsey's Spendscape delivers detailed spend analysis and integrated market and risk data. Its Analytics Innovation Hub is at the forefront of this as it predicts and adapts to the changing needs of businesses. Spendscape's specialised Carbon & Sustainability Analytics solution aligns spending patterns with the Catalyst Zero solution that is able to fact-check Scope 3 emissions data and insight.
Creating impact opportunities for businesses
Spendscape's Wave module ensures that insights lead to measurable actions and aligns reported savings with actual financial baselines. The platform's alerting and recommendation capabilities autonomously monitor KPIs, prompt necessary actions, and minimise user workload. Spendscape enhances client engagement and results through workshops, skill enhancement, and data-centric performance conversations, ensuring clients fully leverage the Spendscape platform.
How does the Spendscape platform look?
The platform itself is built for the above capabilities: transparency, Insight and impact. It first leverages data to transform it into a single source of truth. Through data cleansing and categorisation, users leverage its Global Supplier Knowledge Base and data categorisation engine that achieve accuracy from the early stages.
Using a variety of tools, companies are then able to analyse their data in a usable format to visualise carbon emissions and sustainable impacts.
Who's the CEO of Spendscape?
Björn-Uwe Mercker holds a partnership position within McKinsey's Operations Practice, operating from Munich, Germany with a special emphasis on product development and procurement. He stands at the helm of Spendscape by McKinsey as the global leader and managing director, steering the firm's technology and services in spending intelligence, cost analysis, and value management.
With McKinsey since 2004, Björn-Uwe has been instrumental in driving operational impact for a diverse clientele in sectors such as automotive, chemical, high-tech, oil and gas, and telecommunications. His expertise particularly shines in spearheading procurement transformations and value-capture initiatives.
*************************************************
For more insights into Sustainability - check out the latest edition of Sustainability Magazine and be sure to follow us on LinkedIn & Twitter
Other magazines that may be of interest - EV Magazine | Energy Digital
*********************************************
Net Zero LIVE will be hosted live from the QEII Centre, London on the 6th and 7th of March, and streamed globally via our virtual event platform Brella. Net Zero LIVE London will feature four LIVE themes, incorporating Sustainability LIVE, EV LIVE, Scope 3 LIVE, and Energy LIVE to deliver a holistic conference and exhibition experience with opportunities to connect with like-minded peers and actively contribute to crafting a sustainable future. Following Net Zero LIVE, viewers can also sign up for Sustainability LIVE Dubai and Singapore.
Sign up to the The Global Sustainability & ESG Awards 2024, coming to London on the 11th September 2024.
*********************************************
BizClik is a global provider of B2B digital media platforms that cover 'Executive Communities' for CEO's, CFO's, CMO's, Sustainability Leaders, Procurement & Supply Chain Leaders, Technology & AI Leaders, Cyber Leaders, FinTech & InsurTech Leaders as well as covering industries such as Manufacturing, Mining, Energy, EV, Construction, Healthcare + Food & Drink.
BizClik, based in London, Dubai & New York offers services such as Content Creation, Advertising & Sponsorship Solutions, Webinars & Events.