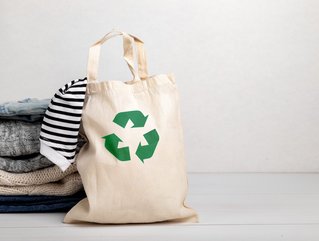 From responsibility to necessity, more and more brands endorse the concept of ESG and show more commitment to sustainability
Many global brands have shown keen commitment to ESG, championing its sustainable approach to manufacturing and showing more passion for CSR. In no particular order, here are several companies that successfully promote a greener lifestyle through their brands.
10. Patagonia
Not only does Patagonia use sustainable materials in its outerwear, but it also gives customers the option to repair their clothing, so people don't have to buy new ones. It introduces the ways retailers can make the circular economy work in the industry.
Since Patagonia's products are so durable, the company itself encourages customers to recycle old Patagonia gear and purchase items second hand. The American retailer company closely monitors its supply chain to make sure that it is safe for the environment, workers and consumers while following fair-trade practices.

9. Siemens AG
Siemens is a tech company that focuses on the field of healthcare, mobility and infrastructure. It is aiming to create more resource-efficient, more resilient, and smarter structures, transportation systems and healthcare services. Siemens is ranked as the most sustainable company in its industry by The Dow Jones Sustainability Index (DJSI) published in November 2021.

It is one of the world's first large industrial corporations to commit to becoming climate-neutral by 2030. Since its announcement 6 years ago, the company have cut its CO2 emissions by more than half and relies on its own tech innovation to achieve the goal faster.

8. H&M Hennes & Mauritz AB
H&M is a global apparel and accessories retail brand that made a breakthrough in fabric recycling technology with its introduction of the Green Machine. This technology recycles cotton and polyester blends, which is only in favour of the Swedish retailer to reach the target of using 30% recycled materials on its products by 2025 — it pledged to top this to 100% by 2030.

In addition, H&M also embeds circularity into its designing process by integrating new materials, including plastic, textile, and agricultural waste. H&M has also set a science-based target to reduce its greenhouse gas emissions by 2030.

7. Campbell Soup Co. — Rank 89
American beloved soup and snack brand Campbell Soup Co. is committed to building not only a more resilient food system, but also one that is more sustainable. It embraces the 1.5°C climate change goals as well as SBTi to achieve its commitments.

It redesigned its V8 bottles to reduce the use of plastic as part of its circular approach to its packaging and introduced sustainable agriculture to its sourcing system — cultivated approximately 108 hundred acres of sustainably-cultivated wheat now managed by growers in Idaho, Maryland, Ohio, and Pennsylvania.

6. Puma SE — Rank 77
German sportswear multinational Puma SE is known for its sustainability and it has embraced SBTis to achieve its climate commitments goals. It currently focuses on sustainable sourcing.

By 2019, it manages to source over 80% of its cotton and polyester from sustainable sources. It plans to achieve 100% sustainable sourcing of cotton, polyester, leather and down feathers as well as paper and cardboard by 2025.

5. Unilever PLC
Unilever is a global FMCG brand that has multifaceted divisions within its structure. Based in the UK, the company has set a target of reaching net-zero emissions by 2039 and pledged to the 1.5°C climate change commitment.

To see these goals, Unilever endorses SBTi and set up a system that requires its suppliers to declare the carbon footprint on the goods and services listed on the invoice. The company plans to finance projects that involve water preservation, wildlife protection, carbon sequestration, landscape restoration and reforestation over the next decade. It also champions its Sustainable Living Plan programme, which aims to improve the health and wellbeing of people whilst reducing its products' carbon footprints.

4. Adidas AG
Currently keen on ending plastic waste in its entire process, Germany-based Adidas is known to be one of the early starters. In 2008, the company executed a programme called 'Green Company' that was aimed at minimising natural resources consumption, reducing waste and achieving carbon neutrality.

Through the program and SBTi, the company has reduced 55% carbon emissions, 48% water consumption, 50% waste diversion, as well as 80% paper consumption as of 2020. In addition, Adidas also implements environmental standards in its operations and successfully earned ISO certification in Environmental Management.

3. Arçelik AŞ
The Turkish household appliance manufacturer Arçelik AŞ is known for its Grundig and Beko brands. It is committed to the 1.5°C climate change goals, supported by its SBTi. It re-submitted its more ambitious science-based targets in the 2021 United Nations Climate Change Conference, which is pushing for a 50.4% reduction across all three scopes of its emissions.

It powers its website fully with renewable resources. The company is also enlisted as a member of the United Nations Global Compact (UNGC) as well as the UNGC CFO Taskforce. The UN's programmes incentivise innovative strategies to mobilise finance toward sustainable development.

1. McCormick & Company Inc
The United States' McCormick & Company Inc. is a staple in almost every kitchen worldwide. From its McCormick spices and condiments to Billy Bee and EarthRight, McCormick stays on top of various 'most sustainable' lists as it adopts Science-Based Target initiatives (SBTi) as part of its climate commitments.

It published its recent 2021 Purpose-led Performance Progress Report, outlining its sustainability goals and the initiatives towards those goals, including its sustainable sourcing framework, Grown for Good.