Monitor employee satisfaction to boost company productivity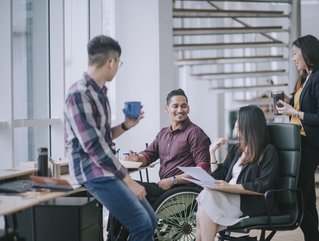 Corporations can benefit from increased productivity and greater retention by periodically monitoring and taking action to improve employee satisfaction
The success of a company relies heavily on employee retention, employee engagement, and job satisfaction.
A recent review by the Organisation for Economic Cooperation and Development (OECD) estimated that approximately 5% of the working population has had severe mental health problems, while a further 15% experienced more common mental health concerns, including depression, generalised anxiety, and phobias, as well as subclinical issues like generalised distress.
The consensus is that many of these conditions can be attributed to poor psychosocial working conditions.
Solving this issue, then, relies on companies and employers dedicating time to create a positive work environment and employee experience. Those can guarantee a high level of employee satisfaction.
Doing this means taking steps to measure how happy or content people are with their jobs. You can, and should - periodically survey - employees to identify how they feel about their responsibilities and the workplace, but there are a lot more actions on the table.
In-depth monitoring methods to gauge employee satisfaction. Although it might be straightforward to merely monitor the activities of your employees, high performance or engagement doesn't always equal employee satisfaction. Measuring and monitoring more subjective matters - such as motivation, job satisfaction, and performance - instead provides a better measure of employee satisfaction overall. It also requires observational skills, human resources expertise and innovation, which aren't always easy to come by..
Watch for employees' behaviours. Assessing an employee's enthusiasm for engaging in their assignments, interacting with colleagues, or simply arriving at work can give you some clue on their level of motivation.
Show genuine interest in the result of your surveys. Construct a survey methodology to evoke answers that would depict your employees' job satisfaction. This is usually related to their feelings about job security. Follow up by creating an action plan to address immediate deficiencies and share the timeline of such action.
Conduct periodical performance appraisals to measure employee performance. On top of the hierarchical appraisal, your company can also try out peer evaluation allowing feedback from colleagues willing to share information about employees with whom they work or observe.
Use the employee satisfaction index (ESI) and Employee Net Promoter Score (eNPS). ESI measures the extent to which employees are satisfied with their job using questions on a scale of 1 to 10. Some crucial questions would involve asking how satisfied they are with their workplace, how well their workplace meets their expectations, and how close their workplace is to meeting their ideal job. Meanwhile, eNPS is a metric that shows how employees feel about your company through a single question: "On a scale of zero to ten, how likely are you to recommend our company as a place to work?"
Conduct 1:1 meetings to talk about employees' progress and current emotional condition. These meetings will help you understand each employee's individual needs and concerns in 30 minutes sessions, depending on the situation and your needs.
Create a suggestion box. This can be a physical box that suggestions are placed in or you can use technology to help you, providing it offers the option for anonymity.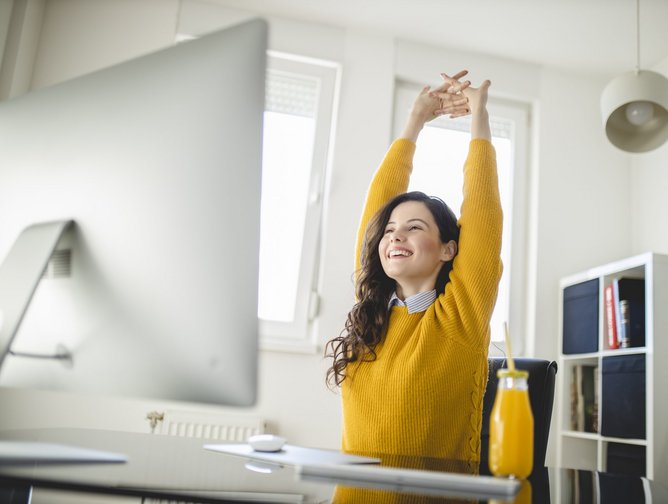 Enhancing employees' satisfaction through collaboration. Now you know your company's shortcomings, but how can you improve? HR software developer Bamboo HR shared some simple tricks to improve employees' satisfaction:
Become more flexible, especially with schedules. If they don't need to come in at a specific time, allow them to be flexible in their time management. This can relieve huge amounts of stress and even increase employees' productivity.
Stop micromanaging. Start delegating responsibility more often and allow employees to find their own solutions to work challenges. This shows trust and respect, which will eventually foster more satisfaction in the workplace.
Set up education opportunities. Providing chances to grow shows that you care about employee development - especially if your employees suggest that they feel they've hit a dead-end in their career. As they expand their skill sets and learn about new job possibilities, future career paths become much clearer.
Reorganise and streamline your processes. Cancel the meetings you can replace with emails. There might have been plenty of inefficiencies, and this is the opportunity to weed them out.
Create a feedback loop. Although you don't have to respond to every complaint or suggestion, you need to make it clear that you hear them. Setting up a 1-to-1 meeting is a good step. Another is to encourage your employees to seek feedback from you, to enable a more productive working relationship.
A transparent, accountable, and 360-degree feedback review. Formal reviews allow commendations and suggestions for improvement that are often rare in day-to-day settings. Plus, they can yield some valuable insights that will encourage you to track your progress and guarantee employees' trust.
Foster general positivity and office friendships. Positive employees are satisfied employees. More importantly, however, employees with strong work relationships have the ability to improve office morale in general. Eventually, this can lead to emotional investment, which generates a nurturing environment where employees feel empowered to take the initiative and produce quality work.


• Join global business leaders and sustainability experts taking meaningful action at Sustainability LIVE, held at Tobacco Dock, London, 23-24 February 2022. Register to attend today! Click here to learn more.​​​​​​​