Top 10: Sustainable Consulting Companies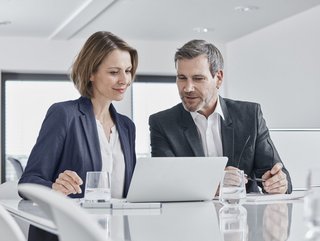 Discover the top 10 sustainability consultancies of 2023, Credit: Getty Images
As the significance of sustainability continues to grow, we've ranked the top firms across the globe, ranging from Deloitte, EY, Bain & Company, and more
Each year, the role of sustainability consultancies is becoming increasingly important, bringing valuable expertise and knowledge to help businesses navigate the ever-evolving sustainable practices and requirements. By partnering with a reputable sustainability consultancy firm, businesses can gain access to the latest insights, best practices and innovative solutions that pave the way toward a more sustainable future.
That's why, we've updated the list of the top 10 sustainability consultancies, making positive changes across the globe.
After operating for nearly five decades as a subsidiary of DuPont, DuPont Sustainable Solutions - otherwise known as dss+ - now has a presence in 40 countries, with over 1,000 employees who cater to clients across diverse industries, ranging from food and beverage to transportation, oil and gas.
dss+ has gained recognition for its integrated approach, which goes beyond addressing technical obstacles. The consultancy actively integrates its expertise into the organisational cultures of its clients, ensuring sustainable results that will continue long term.
By utilising internal expertise and cutting-edge digital tools, WSP emerged as a frontrunner in sustainability consulting services. The Canadian firm's roots trace back over 130 years to its humble beginnings as a local company, and recently, it has successfully acquired more than 14 different firms. These acquisitions have significantly expanded the firm's market reach and bolstered its competitive offerings.

As a prominent sustainability consultancy, Environmental Resources Management (ERM) has established itself as a leader in the field. With over 50 years of experience since its inception in 1971, ERM is dedicated to assisting clients in achieving their sustainability goals, such as transitioning to a low-carbon future and enhancing business resilience.
ERM's extensive technical expertise encompasses a wide range of areas, including environmental and social issues. By adopting a comprehensive service model, the consultancy offers tailored strategic and technical solutions that address the specific needs of its clients.
Management consulting firm Bain & Company provides advisory services to businesses, governments, and non-profit organisations. Founded in 1973, the firm now specialises in several areas of business consulting, ranging from strategy and operations to technology and sustainability, to name a few.
The firm has been certified carbon neutral since 2012 and is regularly ranked as one of the best places to work. Therefore, reducing its environmental footprint, enhancing employee wellbeing, and practising the highest levels of sustainability is a top priority for Bain & Company.
Founded in 1987 and with more than 265,000, KPMG has become a global leader pioneering sustainability. Whether addressing complex business challenges or focusing on driving lifelong learning in our communities, KPMG has one overarching goal: to make a difference today while making the world a better place for future generations. By encouraging employees to apply their skills, expertise and passion, KPMG looks for sustainable solutions to local and global issues such as life-long learning, climate change, and food and water scarcity, to name a few.
Founded in 1963, Boston Consulting Group (BCG) partners with leaders in business and society to tackle their most important challenges and capture their greatest opportunities. Today, the firm works closely with clients to embrace a transformational approach aimed at benefiting all stakeholders – empowering organisations to grow, build sustainable competitive advantage, and drive positive societal impact.
As a global management consulting firm, McKinsey & Company is the trusted advisor to the world's leading businesses, governments and institutions. It's scale, scope, and knowledge allow the firm to address problems that no one else can, as it has deep functional and industry expertise, as well as a breadth of geographical reach.
McKinsey is passionate about taking on immense challenges that matter to its clients and, often, to the world. It works with clients and colleagues alike, to build capabilities and leadership skills at every level and every opportunity, to help build internal support, and get to real issues and practical recommendations.
EY exists to build a better working world, helping to create long-term value for clients, people and society. By utilising data and technology, EY has diverse teams in over 150 countries, providing trust through assurance and helping clients grow, transform and operate. EY teams have a legacy of over 20 years of providing sustainability and ESG services, and the business draws on deep technical skills across a breadth of business issues to help clients create value for sustainability.
With a presence in over 200 cities across 50 countries, Accenture employs over 624,000 individuals and occupies a strategic position at the intersection of business and technology. Offering a diverse range of services in strategy, consulting and operations, Accenture's extensive knowledge spans over 40 industries and all aspects of business operations, accumulated over a span of more than three decades.
The company plays a crucial role in assisting clients in implementing their ESG strategies, operating models, processes and technologies to foster a more sustainable business impact. In pursuit of expanding its influence and expertise, Accenture has been actively acquiring other sustainability consultancies like Avieco and Greenfish.
1. Deloitte
Deloitte Touche Tohmatsu Limited ‒ a UK private company better known as Deloitte ‒ is one of the Big Four accounting organisations, acting as an umbrella brand for several independent firms across the globe. Deloitte employs tens of thousands of dedicated professionals specialising in audit, consulting, financial advisory, and tax, enabling the firm to accumulate extensive experience in financial accounting and regulatory services. The company offers a wide range of services including sustainability assurance, environmental impact assessments, social impact evaluations, and sustainable finance solutions, leveraging its vast expertise in these areas.
******
For more insights into Sustainability - check out the latest edition of Sustainability Magazine and be sure to follow us on LinkedIn & Twitter
Other magazines that may be of interest - EV Magazine | Energy Digital
Please also check out our upcoming event - Sustainability LIVE in London at the BDC on Sept 6/7th 2023
*******
BizClik is a global provider of B2B digital media platforms that cover 'Executive Communities' for CEO's, CFO's, CMO's, Sustainability Leaders, Procurement & Supply Chain Leaders, Technology & AI Leaders, Cyber Leaders, FinTech & InsurTech Leaders as well as covering industries such as Manufacturing, Mining, Energy, EV, Construction, Healthcare + Food & Drink.
BizClik, based in London, Dubai & New York offers services such as Content Creation, Advertising & Sponsorship Solutions, Webinars & Events.