Supply Chain Sustainability
Top 10: Sustainable Supply Chains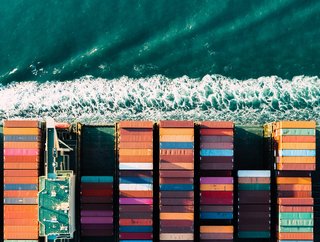 Credit: Getty Images
Sustainable supply chains help protect the environment, promote social responsibility & ensure economic viability for businesses - we look at the top 10
In a world increasingly driven by the pursuit of sustainability, businesses have turned their focus towards reducing their environmental footprint and embracing social responsibility. Supply chain management has, therefore, emerged as a critical component, where companies are now expected to ensure their operations are not only financially viable but also environmentally conscious.
As a result, numerous enterprises have ingrained sustainability into the very fabric of their business strategies, implementing practices that foster sustainability throughout their supply chains. From harnessing renewable energy sources to curbing waste and championing fair labour practices, these companies are paving the way for sustainable supply chain management.
With help from Procurement Magazine, we've collated the world's top 10 businesses with the most sustainable supply chains. Through a thorough examination of these companies' sustainable practices and the resultant effects, we can glean valuable insights into the fundamental principles of sustainable supply chain management and explore their potential application in diverse industries.
One of the most successful companies in the history of business, the automotive manufacturer Ford, has implemented sustainable practices throughout its operations. The company has launched a programme to reduce the environmental impact of its vehicles, such as reducing greenhouse gas emissions (GHG) and improving fuel efficiency.

Ford has also implemented sustainable practices in its manufacturing processes, in the form of using renewable energy sources and recycling materials. With anything from 4-6mn vehicle sales a year, these sustainable practices will have a significant environmental impact.
Danone is focused on promoting sustainable agriculture, reducing GHG emissions and using renewable energy sources. The business has set an ambitious goal to reduce its environmental impact by using 100% renewable electricity by 2030 and becoming carbon neutral by 2050. Danone is also promoting regenerative agriculture and reducing waste.
Over recent years, Adidas has made sustainability a key priority in its operations. The company has committed to using more sustainable materials in its products, including recycled polyester and sustainable cotton. Adidas has also implemented sustainable practices in its manufacturing - and transportation processes - and has launched a programme to improve the sustainability practices of its suppliers, actively extending its sustainability reach to its Scope 3 emissions.

The giant food and beverage company Nestlé, has also made sustainability a core part of its business strategy which, with a US$92.81bn in 2021, is having a massive impact. Nestlé has implemented sustainable practices throughout its supply chain and has set ambitious goals to reduce its environmental impact, seeking a 20% reduction of scope 1, 2 and 3 GHG emissions by 2025, and a 50% reduction by 2030 - versus their 2018 baseline. Nestle has also launched a program to help smallholder farmers improve their sustainability practices, which has had a positive impact on the environment and local communities.
Coca-Cola has integrated sustainable methods into its manufacturing and distribution operations, ensuring that 90% of its packaging is recyclable worldwide, provided there is adequate infrastructure in place. Coca-Cola has committed to replenishing 100% of the water used in its beverages and production processes, and, in 2021, 61% of the equivalent bottles and cans introduced into the market were collected for reuse or recycling.

EV-giant, Tesla, is pioneering sustainable transportation. All of the company's cars have zero emissions, which is playing a significant role in reducing GHG emissions. In 2021, the global fleet of Tesla vehicles, energy storage and solar panels enabled Tesla's customers to avoid emitting 8.4mn metric tonnes of CO2e. Tesla has also implemented sustainable practices throughout its manufacturing processes, such as using renewable energy sources and recycling materials all the way up and down the chain.
Unilever has incorporated sustainability as a central aspect of its business strategy. The company has established ambitious targets to decrease its ecological footprint and has implemented sustainable methods across its supply chain. Additionally, Unilever has initiated a programme aimed at assisting small-scale farmers in enhancing their sustainable practices. This endeavour has not only yielded positive environmental outcomes but has also had a beneficial effect on local communities. In 2021, Unilever ensured that 53% of its plastic packaging was reusable, recyclable or compostable while recycling 633,344 tonnes of waste out of the total 658,665 tonnes generated during the same year.
Implementing sustainable measures throughout its supply chain, the widely recognised furniture retailer focuses on utilising renewable energy sources like wind and solar power in manufacturing and transportation processes. IKEA has also as committed to reducing carbon emissions from its land and ocean transportation by an average of 70% by 2030.
Outdoor clothing brand Patagonia has set a high standard for sustainable supply chains. The fashion company uses sustainable materials, including organic cotton and recycled polyester in its garments and has also implemented fair labour practices throughout its supply chain. Patagonia has also committed to transparency and regularly discloses information about its supply chain to the public.
Interface, the manufacturer of modular carpet tiles and parent company of FLOR, has integrated sustainability as a fundamental part of its business strategy, with a focus on renewable energy sources, achieving 75% renewable energy usage across its manufacturing sites and 100% renewable electricity at all factory locations. They have successfully reduced market-based GHG by 96% in their carpet manufacturing operations, while also incorporating recycled and bio-based materials into 50% of their flooring products. Additionally, Interface has implemented a closed-loop recycling system that converts used carpet tiles into new products, effectively reducing waste and minimising reliance on non-renewable resources.