Diversity & Inclusion (D&I)
Top 10: Industries with the Best Organisational Culture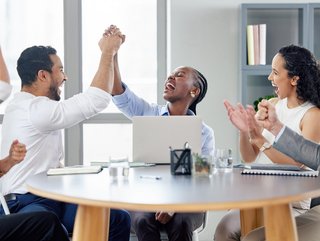 Top 10 industries with the best organisational culture and job satisfaction
The happiest employees create the most successful organisational cultures. These industries are the ones sporting the most satisfied personnel
These days, job satisfaction is more than just doing the role you love or fulfilling the position you were destined from birth. As normality is restored following COVID-19, businesses are now expected to do more for their employees. Those that do support their teams' career progression, well-being, and stability, are seeing the best responses.
In these 10 industries, organisations are blessed with the happiest employees, which is due in part to the evolution of the environments they work in, but also the provisions given by their employers.
10. Marketing
The perfect balance of creativity, responsibility, and collaboration, marketing professionals are among the happiest employees—as can be expected. The work-from-home revolution has completely changed the game for the digital marketing executives in the world, but such satisfaction cannot be achieved with support from their organisations.
The support that marketing professionals provide their businesses is testament to how organisations are able to adapt to the changing employment landscape, enabling personnel for freedom and flexibility.
9. Engineering and Manufacturing
Navigating a fast-paced, growth-driven working environment is no easy task, yet professionals in the engineering and manufacturing industries have been presenting with exciting new challenges as a result of sustainability over the past few years.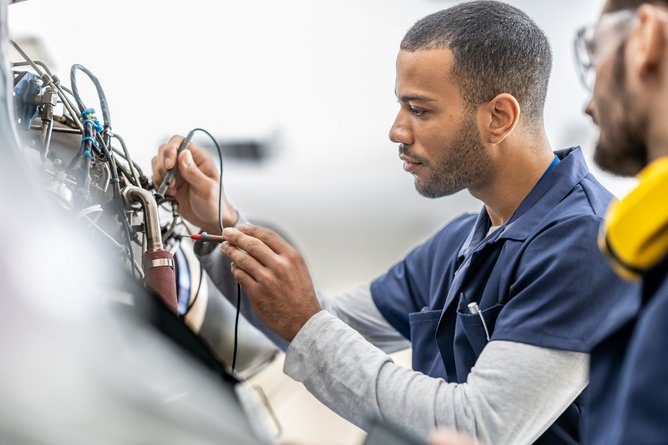 67.61% of employees in engineering and manufacturing roles are happy with their jobs.
With more organisations making electric vehicles (EVs) to meet the agreed deadline to ban the sale of internal combustion engines (ICEs), employees are faced with conversion challenges that also allow them to have an impact on their own footprint as well as that of the company they work for.
8. Leisure
Surprisingly or not, leisure employees are also among the most satisfied across all industries. This could be a direct result of disruption from COVID-19 and the pleasure of returning to normality at work, or perhaps the environment has changed since the pandemic.
Nevertheless, leisure workers are back in full swing, but the cost-of-living and shrinking economies from coronavirus support could potentially have a knock-on effect later down the line.
7. Legal
The legal industry is one critical to the fate of the planet. As the demand for more regulation around sustainability and environmental, social, and governance (ESG) reporting increases, legislation is a hot topic for aspiring responsible businesses.
While the perception of the legal sector varies greatly, in many firms collaboration and teamwork are key to providing suitable outcomes for clients. While the environment may not mimic the US drama series 'Bull', it's certainly a place for employees to grow and challenge themselves.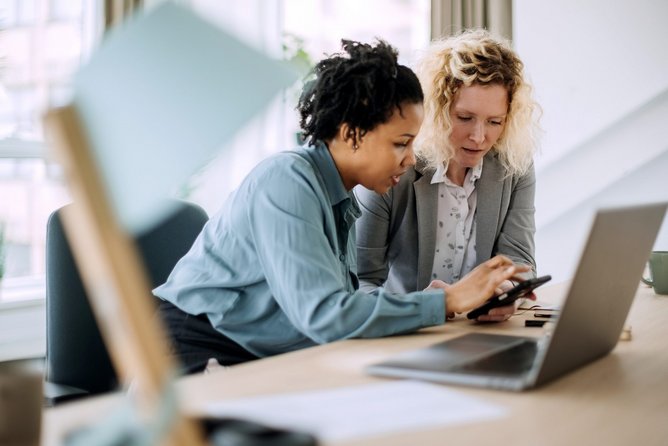 73.34% of employees in accounting are satisfied at work.
6. Accountancy
Due to the nature of accountancy and other financial tasks within institutions, organisations are able to exercise flexibility among employees, encouraging work-life balance and enabling personnel to work from home. More than just 'crunching the numbers', accountancy has an element of client focus, which is seen to be a desirable working trait for many people—especially after the pandemic.
5. Advertising and PR
The industry is evolving constantly and leaders are often pushing for new roles that challenge the norms of how advertising and PR firms look and operate. From looking at the variety of roles in this area, there is more flexibility in job titles from business to business and many employees find themselves creating roles.
The PR sector is growing in demand year-on-year, particularly when more organisations are looking to communicate their sustainable achievements to stakeholders, such as investors, customers, and the wider public.
4. Charity and Voluntary Occupation
Perhaps one of the most rewarding social jobs of all, charity roles create the happiest team members as they get to support some of the major concerns we see today. From economic disparity, social injustice, environmental action, and providing aid in the event of natural disaster, it's easy to see why caring individuals love these jobs.
3. Environment and Agriculture
One of the most critical challenges facing countries across the globe is the impending environmental deadlines and the need to feed a growing population. As advocates at Sustainability Magazine, it's clear to see the rewarding environment in which many employees get to make a difference.
That feeling of action also spans agriculture, which now encompasses various new technologies to help businesses grow mass crops more sustainably. This includes technical solutions for managing the land, but also vertical growing solutions.
2. Creative Arts and Design
From an economic standpoint, creative arts is one of the most challenging industries to work in, but people love it. The demand for more culture and to share great visual content across businesses and other organisations is growing in an era of digital content.
1. Science and Pharmaceuticals
The scientists' and pharmacists' roles became more prominent during the coronavirus pandemic, but today they are crucial for various aspects of sustainability. From global health to the development of more sustainable food sources, research is a key company of the future with a minimal impact on climate change.
While scientists and pharmacists recognise the criticality of their roles, they are most certainly in a rewarding field of work that will provide a major impact for years to come.