Supply Chain Sustainability
Why are Prada and Moncler adopting sustainability logos?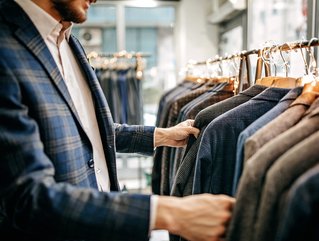 Prada and Moncler, the high-end luxury fashion brands, are adding sustainability logos to their products, but how will this drive more consumer interest?
Consumer sentiment is veering towards more sustainable products and businesses are looking for ways they can source their goods more responsibly, but also provide transparency to their customers. Labelling is a newer approach to highlight more sustainable fashion products, but how will brands like Moncler and Prada leverage the use of sustainability logos to meet consumer needs?
Leveraging consumer sustainability sentiment
While these brands are not the only ones making changes, sustainability already influences a large portion of the fashion industry as luxury brands come up with innovative ways to show consumers their products are ethically sourced. They already know they will receive high-quality products. Because of the coronavirus pandemic, the sustainable fashion industry experienced a slump, with its value decreasing to US$6.14bn in 2020 — from US$6.35bn the previous year.
But COVID-19 has all but hindered the growth of the market as more consumers began searching for 'organic', 'second-hand', and 'vegan' fashion products online. The 17% increase in searches for these terms suggested consumer demand is changing, which is why the sustainable fashion industry is expected to reach US$8.25bn by 2023.
Deloitte found 39% of consumers in the UK were buying fewer new items of clothing during the pandemic.
Another company that will accelerate the growth of sustainable luxury fashion is Kering, the owner of Gucci and Balenciaga, which announced its plans to become an eco-conscious fashion giant. Alongside Prada and Moncler, the company recognised the need for products to help the environment by initiating the Fashion Pact, and by working with Fashion for Good, the company hopes to achieve complete circularity.
How will fashion brands follow sustainable fashion trends
Labelling products will highlight their sustainability credentials. Some retailers have already begun adding environmental, social and governance (ESG) labelling to fashion items, so customers can see exactly where the materials come from and even the emissions involved in supplying them.
As the circular economy influences more of the supply chain as well as consumer purchasing behaviours, a sustainability logo is an instant indicator that a product, specifically in the Prada or Moncler range, has been produced from recycled materials.
ESG is at the forefront of the industry
ESG labelling is a necessary step to ensure the fashion industry can provide insights to customers. But, with the increased adoption of these initiatives, the focus on data is growing and there is more attention on businesses to fulfil their commitments to ESG. Businesses should have confidence in their data and their abilities to meet their ESG proposals.
• Join global business leaders and sustainability experts taking meaningful action at Sustainability LIVE, held at Tobacco Dock, London, 23-24 February 2022. Register to attend today! Click here to learn more.